Affiliate Marketing Resources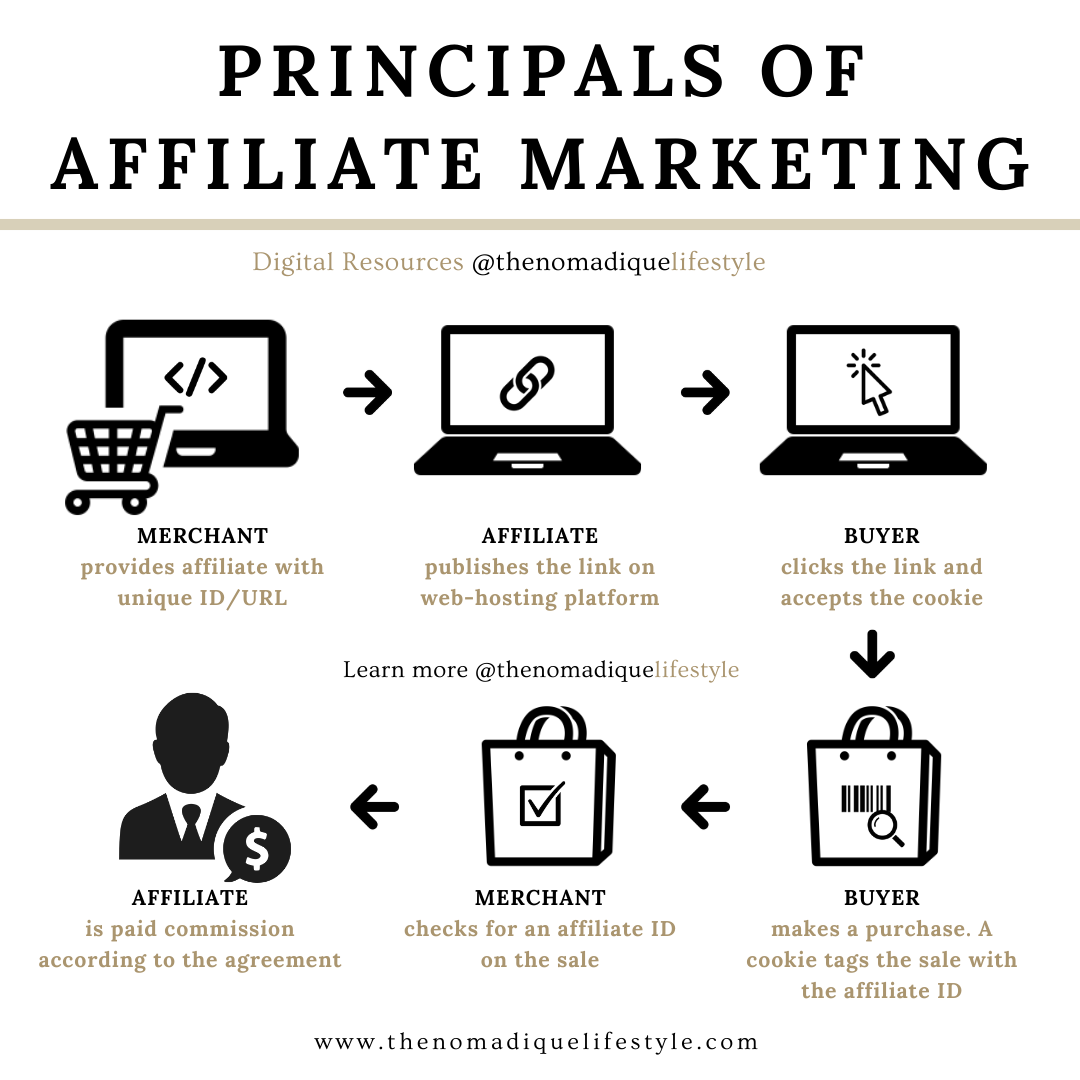 Is Affiliate Marketing for you?
Learn more about passive income through affiliate marketing and if it's right for you.
Start with the fundamentals, and how you can get started by selecting the right marketplace that fits with your niche to choosing the right web-hosting platform for you.
---
Introduction to Affiliate Marketing
Choosing the right Affiliate Program
Want to learn more about passive income through affiliate marketing? Things to consider when choosing the right affiliate. Does it fit with your niche? Look at the kind of promotional materials they offer (custom links, coupon codes) and if it aligns with you and your presence.
Types of Affiliate Tiers
Look to climb tiers for a long-term investment. Affiliate links are more customizable than banners and a much more flexible option overtaking your blog with irrelevant ads and advertisement.
Receive more money as you get more sales.
Commissions offered with Subscription Services.
Receive a flat commission per sale.
A great bonus when you're doing blogs & vblogs with coupons.
Receive a commission when you refer another Affiliate and they make a sale
---
Affiliate Marketing Fundamentals
Best Practices for Affiliate Marketing
Identify how your website and content aligns with your audience.
Engage your audience
Engage your audience with authentic and trending news, reviews and relatable content while simultaneously letting them know how your topic could be the solution to their online business needs. The best way to do this is by being authentic, relatable, and credible with an organic audience, people will naturally be drawn when they can relate to what you are saying. Be genuine and by being yourself. Don't lose sight of that simply because you are now monetizing your media. When using the guidance below, remember to consistently stay true to the foundations you've built.
Tell a Story
Engaging audiences through storytelling is an effective technique that can be expressed into many channels. Storytelling has been used to pass on insights, experience and knowledge since the beginning of time. Your personal story and experiences should always be at the forefront when you create engagement. We can empathize with stories about people in the same boat as us because we endeavor for the same result to end with a victory.
Make it Visual
Visual impact, and grabs the eye of a follower looking for advice or information. If you can avoid generic photography and opt for genuine, creative and even personal photography that add a uniqueness to your content. If generic photography is your only option, ensure you recreate them with a point of difference.
Photography is not the only way to visually communicate. You can also create a big visual impact with infographics, charts and diagrams - everyone loves a good graph. You can easily create infographics using a variety of apps and tools.
Make a Video
Video's are an increasingly effective way to stand out above the noise and engage your audience faster. Not all videos need to be created in a professional studio, so don't let lack of resources prevent you from getting started. A webcams or a good smartphone and tripod combo are perfectly fine for shooting video content easily and conveniently - we've all seen everyone creating dance videos on Tiktok but not lets too ahead of ourselves..
If you're not ready for a video, then try starting off with Facebook Live, Instagram Live or a video-editing app. These channels offer real-time engagement and converts your blog to a video vblog just as easily.
Create a connection
True relationships are built with one-on-one communication. Remember to respond to each comment and message left on your social media posts. Actively use the tools and features from questions, polls and quizzes. Engagement returns if you are responsive and don't forget to do the same for others!
In addition to responding to your comments, connecting with followers on relevant posts and social media channels outside of your own helps develop relationships - media has such an extensive reach you could connect with people all over the world.
Ask Questions
Being a good listener is an essential element of effective communication. Just because you're communicating online does not exempt you from this rule. To keep your followers engaged, be sure to ask relevant and sincere questions. When one of your audience responds to your post or question, make sure you acknowledge and respond. This will create an organise audience.
Share the Knowledge
The key to creating targeted and relevant educational content is to understand your audience - why are they reading this, what do they want to know, and how can you help people succeed at accomplishing their what they are looking for, what information is useful, what can they learn and how can you help inspire them to get started.
Disclaimers
Ensure you leave a disclaimer on your websites when you are using affiliate links to adhere to compliance (see example below!).
Ensuring your content has a balanced mix of informative content and of course affiliate content.
---
Best Revenue Generating Affiliate Marketplaces
Join and manage multiple affiliate programs, get links, and track commissions. The cool thing about these is you can see stats on each affiliate such as the EPC (earnings per click). This is a good indicator on how much can be made, the higher the better.
Some examples of the top affiliate marketplaces with a solid reputation include ShareASale, Commission Junction (CJ Affiliate), ClickBank, Impact and FlexOffers.
Examples of high EPC marketplaces that offer great products are Sovrn //Commerce (Viglink), WP Engine, StudioPress, and WP Rocket.
Join and manage multiple affiliate programs, get links, and track commissions.
Create a better web by making every link intelligent and valuable with revenue to publishers through content-driven-commerce with leverage, insight, and automation.
Sovrn //Commerce (Viglink) - By far my favourite affiliate marketplace that generates real results! (see dashboard below in my early days). With one of the largest and renowned merchant network to choose from, the extensive list of merchants includes big names from The ICONIC, Ticketmaster, HotelsCombined, Booking.com and more. The bigger the name, the more clicks = more commission!
 
Travel Payouts - The ideal travel affiliate network to monetize your travel website.

My

Nomadique

niche started off in Travel & Lifestyle and I have since developed into a versatile niche to inspire more nomads out there. Travel Payouts is another marketplace that offers exclusive tools and not to mention a great travel affiliate program that includes flights, hotels, ground transportation, tours, activities and more.
Commission Factory -

Creating passive income with affiliate marketing. Begin your passive income with these affiliate resources. Find the best passive affiliate programs that pay monthly commissions for life.
Glambassadors  - Glambassadors leverage off your existing social media to catapult your influencer profile.

Brands and influencers can increase your revenue with the latest tracking technology and user-friendly network interface. Bid for the promotions you want to feature in and choose from either a paid job or a product exchange and make money for promoting off social media. Discover your next campaign!
Sovrn//Commerce was my first affiliate marketplace I signed up for, I was so excited when I began to receive my first clicks and commission (just like you will!). The image below shows my first few months starting out through the Publisher Revenue Dashboard. Seeing real results creates the next level of motivation for affiliate marketing.
"I couldn't believe when sales began to come through, and the best part, the affiliate merchant would be organising all the logistics with sales, customer service, and products. All I had to do was promote through my affiliate link! The opportunities of the digital world makes passive income easy ~"
Register with Sovrn //Commerce (Viglink) and start earning commission today!
---
Web-hosting Platforms for your Affiliate
How to choose your web-hosting platform?
The first step is to identify, build and scale your on-line presence by getting your message in front of the right people. How to choose your web-hosting platform? From choosing which web-hosting platform to use, tools for your website, SEO tutorial, marketing and business templates to side hustle ideas. Here are some recommendations to get started:
Explore which platform is right for you
See some recommendations from platforms I've experimented with and which one I recommend:
Shopify - Shopify is an eCommerce platform aimed at entrepreneurs who are looking for a cost-effective way to build their company with ease. This is the platform I chose! I like the versatility and great if you eventually want to start selling from this platform as the website is included as well as a tonne of support and resources available in the Shopify Academy.

  You may even start branching out and discover more features you want to explore, for me creating an app on Shopify is the next opportunity I want to explore ~
Some highly recommended free apps to maximise your Shopify platform found through the Shopify app store:
Google Shopping - Reach shoppers and get discovered across Google's network
SEO Marketing Booster - Auto optimize SEO & Google traffic daily
Shogun - build and optimize all of your store's pages from custom homepages, product pages, landing pages and more with the most versatile drag-and-drop page designer. This app has made a huge difference to my website and I would highly recommend Shogun (free plan available after the 10-day trial)
Try Shopify free trial for 90 days (previously 14-day trial)
Wordpress - Wordpress is another popular web-hosting platform that offers lots of plugins and customisation. I originally started out with Wordpress and although the interface wasn't my cup of tea, it may be worth exploring which platform you prefer. That's why its a great idea to take advantage of the free trials. One of the positives about Wordpress is that it is free and good to explore the various mediums out there. There are a number of Wordpress plugins, an example is the Hubspot Worpdress Plugin
 
Squarespace - Squarespace is the all-in-one solution for anyone looking to create a beautiful website. Domains, eCommerce, hosting, galleries, analytics, and 24/7 support. Create a website that brings your ideas to life. Start with any website template and customize it to fit your needs, whether you're making a portfolio, blog, or online store.
 
SiteGround - Siteground is a web hosting service crafted for top speed and unmatched security. Although I personally didn't try Siteground or DreamHost, these are some of the earlier web-hosting platforms first offered.
 
DreamHost - DreamHost is another web hosting one of the largest website hosting providers and powers millions of websites.
Get your free Shopify eCommerce eBook (don't pay for this!)
Create your online business and website with Shopify one of the best e-commerce platform that has everything you need to start your on-line presence. Sign up to The Nomadique and get your free Shopify eCommerce eBook (don't pay for this!)
Thanks!
This field is required
This field is required
This field is required
---
Writing a blog post is the perfect way to contribute to your website while creating content that can host your affiliate link. Here are some helpful tips to consider:
Find a niche topic and become an expert in that field

Think about what your audience is searching for and provide solutions and answers to questions people are seeking
Before you begin any blog post, be sure your audience is in the forefront of your mind. Ask yourself the following questions:
What is my audience looking for?

How can I provide value?

What are some key action items your reader will be able to implement?
Consider adding call to action or affiliate links after your blog has been written. It's important to be authentic, add value, and ensure you are writing with a purpose for both you and your audience.
Blogging Content Structure
Get back to basics with the recommend structure of creating a general outline of your post before generating the title. Content is key and allows you to focus on content first.
Introduction
Your opening section needs to be compelling enough for the reader to continue. How will your post resolve your readers' problems or provide valuable information? The answer to this question should be in your introduction. Use short words, sentences, and paragraphs to ease your reader into the post.
Body
Your body text needs to be visually pleasing as well as easy to read. Most readers skim when they're online. Keep your paragraphs short and use descriptive headers. Bullet points are also an effective way to visually break up a post. While we would like to believe that every reader makes it to your conclusion, this is not always the case. Therefore, you should place affiliate links strategically throughout the post, not just in the conclusion. Your affiliate links should be easy to find and obvious and flow seamlessly into the content. Affiliate links are most commonly used when referencing the topic or product.
Conclusion
Summarize your points and close with a powerful call-to-action. This call to action should be time sensitive, clear and create a sense of urgency. An example of a clear call to action:
Stop procrastinating, set up your Shopify store today! Click here for your 90-day free trial
Optimizing your Post
Now that your blog post is ready, you need to make sure people can find it. Here are some things to keep in mind:
Try to create content that is longer than 300 words. Aim for between 700-800 words as a guideline for beginner blogs.

Know what your users are searching for and use those keywords in your post. Long-tail keywords optimize the best, search engines favor conversational searches over single words or phrases.

Optimize your header formatting for SEO.

Use the official header tags built into your template (Heading 1 and Heading 2).

Include strategic keywords in the alt tags for all post images.

Include references to credible sources where possible.
---
Enhance your website with marketing tools
Enhance your website with strategic tools to increase leads and conversions for your website. Marketing tools can greatly increase your outreach and there are some great resources to get you started from business plans, landing pages and email marketing.
Hubspot - Increase leads, accelerate sales, organize your contacts, or better serve your customers, HubSpot has a solution to help you grow and is one of the newer organisations out there offering a wide selection of free resources (see below Hubspot Services).

 

AWeber - The ultimate website tool for all things email leads and strategy. Highly recommended as one for the best email auto-responders with all the tools you need to write emails like an expert. Whether you're just getting started or want better results from your emails, get the tools, guidance and expertise you need to succeed. Learn advanced strategy and take action with step-by-step courses and resources.

 

SEM Rush- Get insights into any company's website traffic

 

GetResponse - GetResponse offers a resource of email marketing, landing pages, autoresponders and webinars
---
Enhance your website with marketing tools
Hubspot offers a wide variety of free resources that can get your business started. Explore the range below including fun elements such as creating your audience persona and blog idea generator:
---
Create Designs for your Website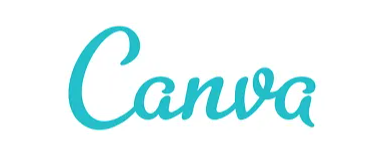 Create beautiful designs for any project! Use Canva's drag-and-drop feature and layouts to design, share and print business cards, logos, presentations and social media content.
Canva is a graphic design platform that allows users to create social media graphics, presentations, posters and other visual content. It is available on web and mobile, and integrates millions of images, fonts, templates and illustrations.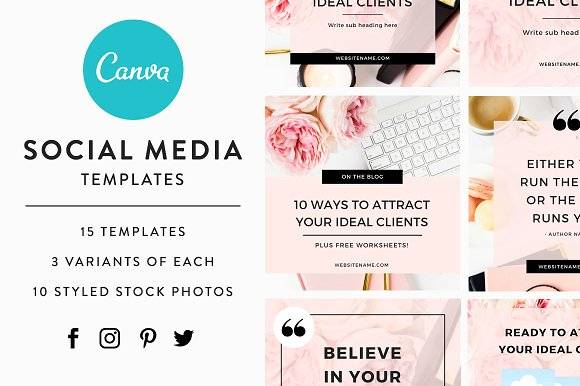 ---
Extra income ideas
Earn extra cash through these cash-rewarding ideas:
Swagbucks - Earn points and get free gift cards & cash for the everyday things you do online. Shop online, Watch entertaining videos, Search the web, Answer surveys and find great deals to earn your points.
Cashrewards - Get rewarded with cash at over 1,200 of your favourite stores. Shop as normal… and get real cash paid into your bank account. From fashion to tech, travel and your weekly groceries, get your reward in real cash on everyday purchases to spend however you want.
---
Monetize your on-line Blog
Next think about how you can take your blog to the next level. This can include increasing traffic by sponsoring or offering a service through digital or physical products. Here are some great ways monetize your website:
Advertising- Sponsorships- - Digital Products- Physical Products - Amazon FBA- Monthly Subscriptions- Freelance Services
---
Affiliate Disclaimer
This website contains educational material with affiliate links to recommended content where partnering may provide commission if clicked.