Japan ∞ Osaka • Hiroshima • Miyajima • Tokyo • Kyoto
---
One of the most seasonal countries to visit is none other than Japan. In particular if you're going to visit during the iconic Cherry Blossom Season then timing is another thing. Lasting only about 2 weeks per year these stunning blossoms have the power to bring people from all around the world to experience this phenomenon.  
Find popular and best discount activities with Voyagin, Japan's popular discounted tour operator.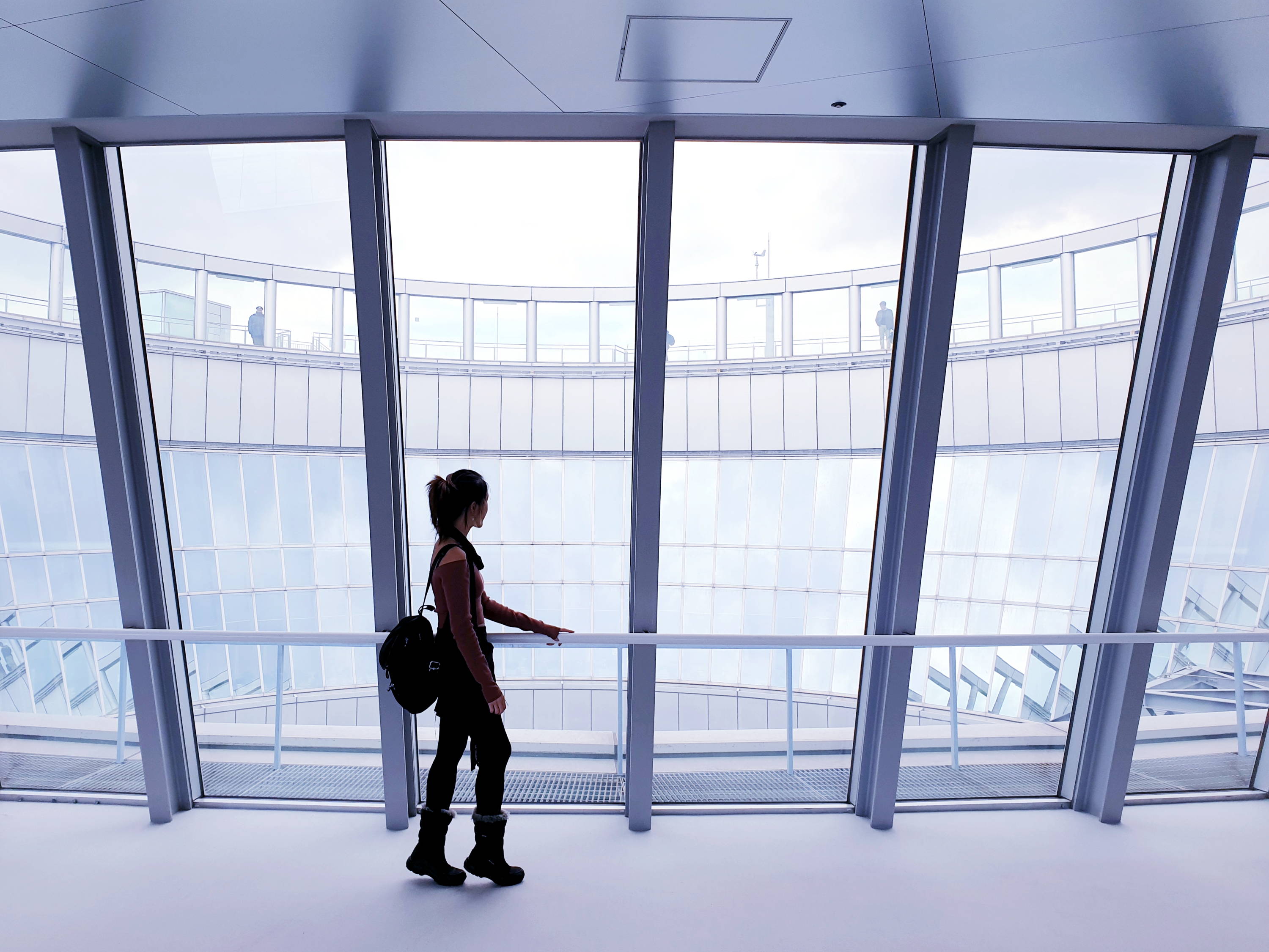 The first thing we did in Osaka was explore the streets for some food.
One thing for sure is, there is a lot of food choice in Japan! My sister is definitely a foodie and found a knack for finding restaurants she wanted to try - this being said it was a good way to explore Japan.
We quickly got addicted to ramen and udon which almost seemed like it was integrated for breakfast lunch and dinner.
Explore things to do Osaka
---
Visit this majestic castle and have a leisurely stroll through the gardens in the heart of Osaka. Keep an eye out for events in the area.
Some cool things to explore in Osaka was the Umeda Tower - a 360 sky view of the city, the Pokemon Centre, Dotonburi for the infamous food and discovered Kushi-katsu in Shin-Omaya.
We also stumbled upon this popular toast cake in Pasela Resorts and their specialty French Toast Tower Cake.
This spa facility is where you can enjoy the themed spa resort in either Europe or Asia depending on the month rotation.
Perhaps one key cultural aspect we also realised only when we were there was the Onsens. Nowhere did we come across that they generally have a nude policy (yes just to clarify, this means bathing suits are not allowed). This definitely made the rest of our trip interesting, especially because my sister loved hot springs and half the trip was planned around visiting them! But if you are confident with your body I say go for it! Another thing to note is the restriction of tattoos is quite strict. You can definitely get away if you are able to hide any visible tattoos. I had a small tattoo on my wrist and covered it with a bandaid just in case if you want to be sneaky, otherwise tattoos are not allowed.
---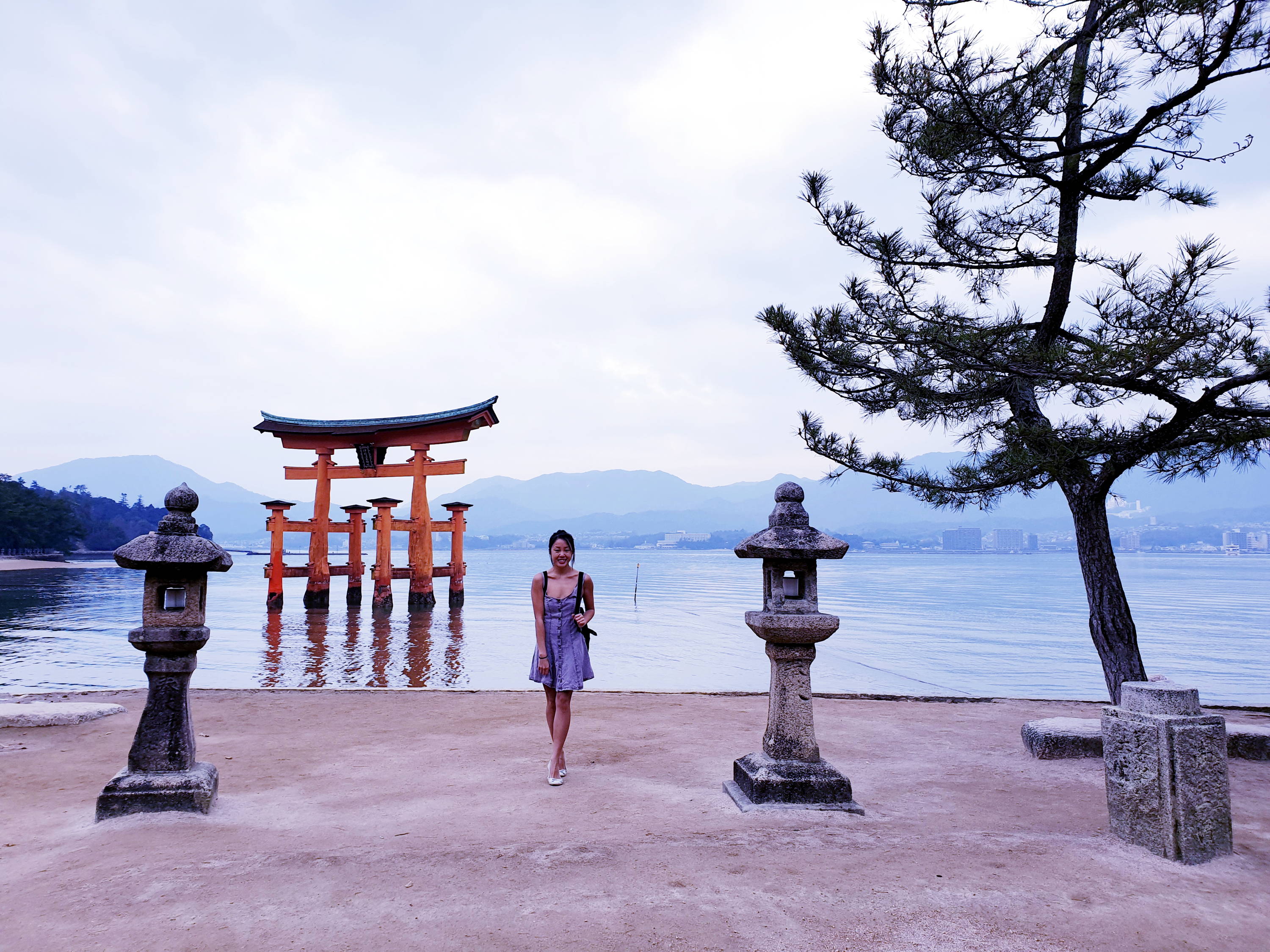 Without a doubt a night on the island of Miyajima is a great experience. This way you can be one of the first to get that amazing view of The Great Torri, the largest Torri Shrine and even get an opportunity to get close while the tide is low. Also a great way to experience Japan away from the busy city by staying on the island.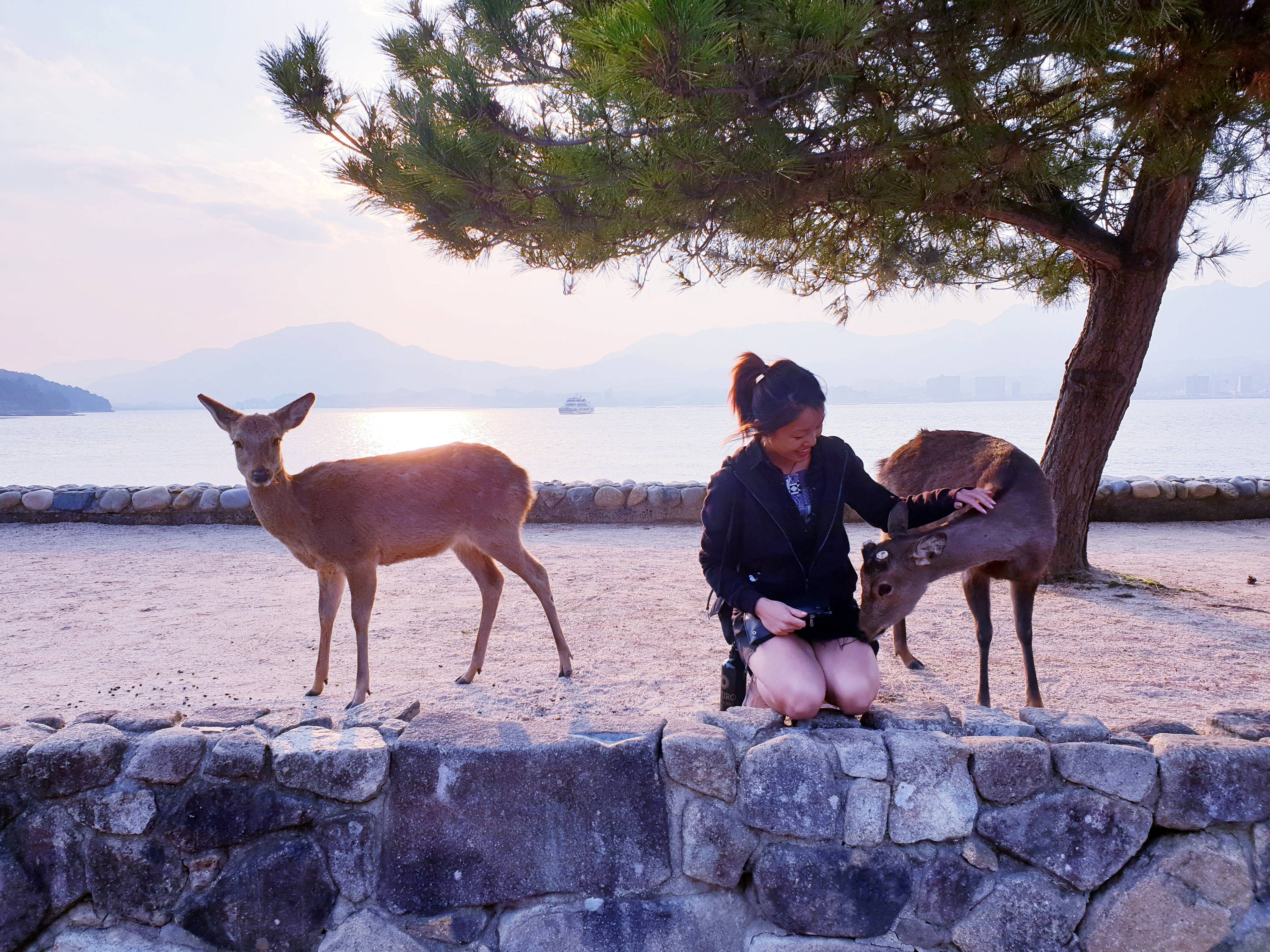 We got a great deal at Miyajima Villa by booking early. I was even able to opt for the Junior Suite by booking months in advance - this being said you would have to be extremely organised to know your exact dates and itinerary, something we usually are NOT however I do remember briefly winging the first part and making sure we stayed a night on this amazing island. The best part is being able to get close to the roaming deer!
---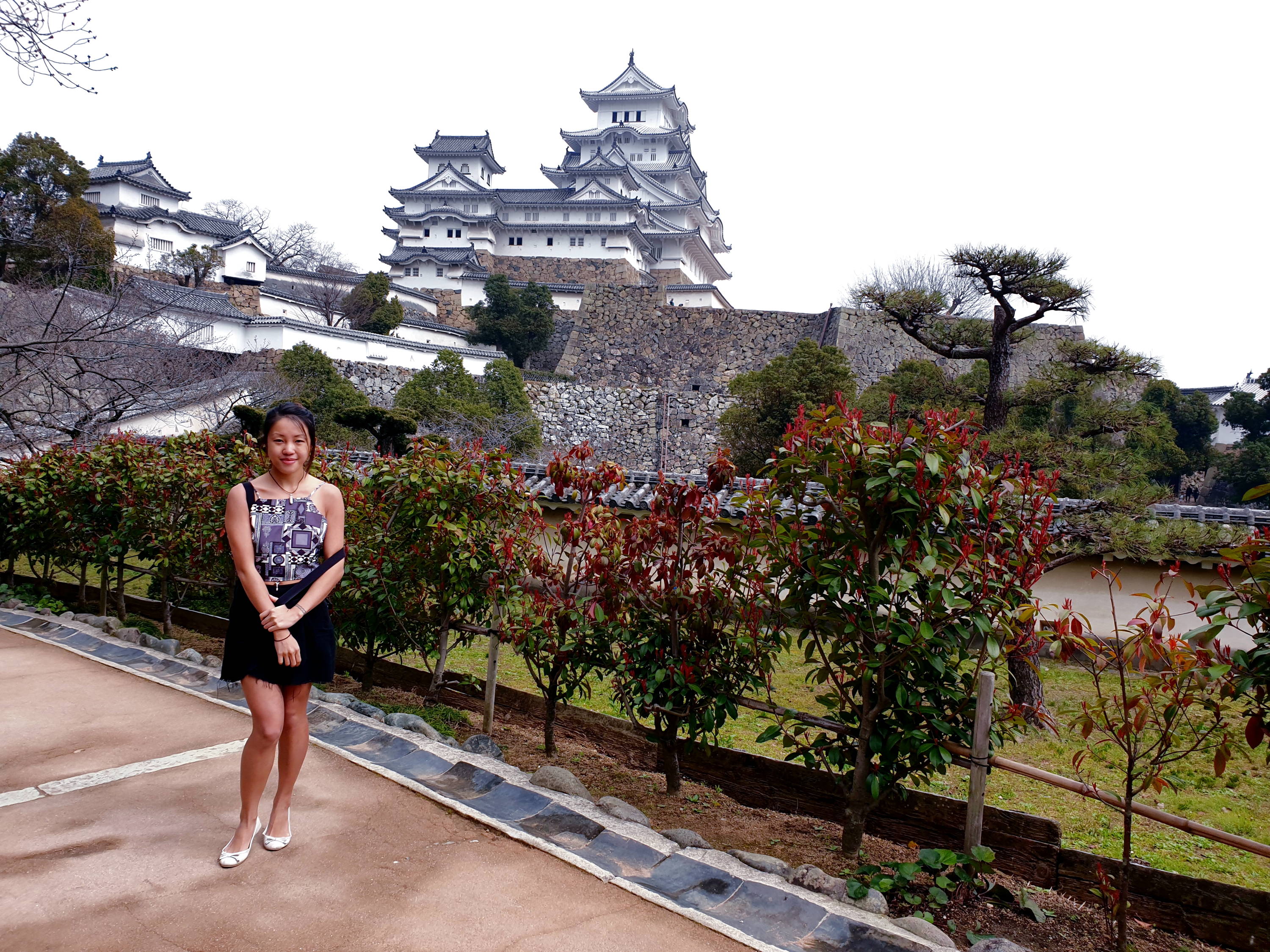 On our way to Miyajima we made a stop at Himeji Castle. Now Japan definitely has many castles with so many recommended castles to visit including Osaka Castle however we chose to visit this one and I personally preferred this beautifully designed traditional castle. Just managed to catch a glimpse of cherry blossoms when we arrived 🌺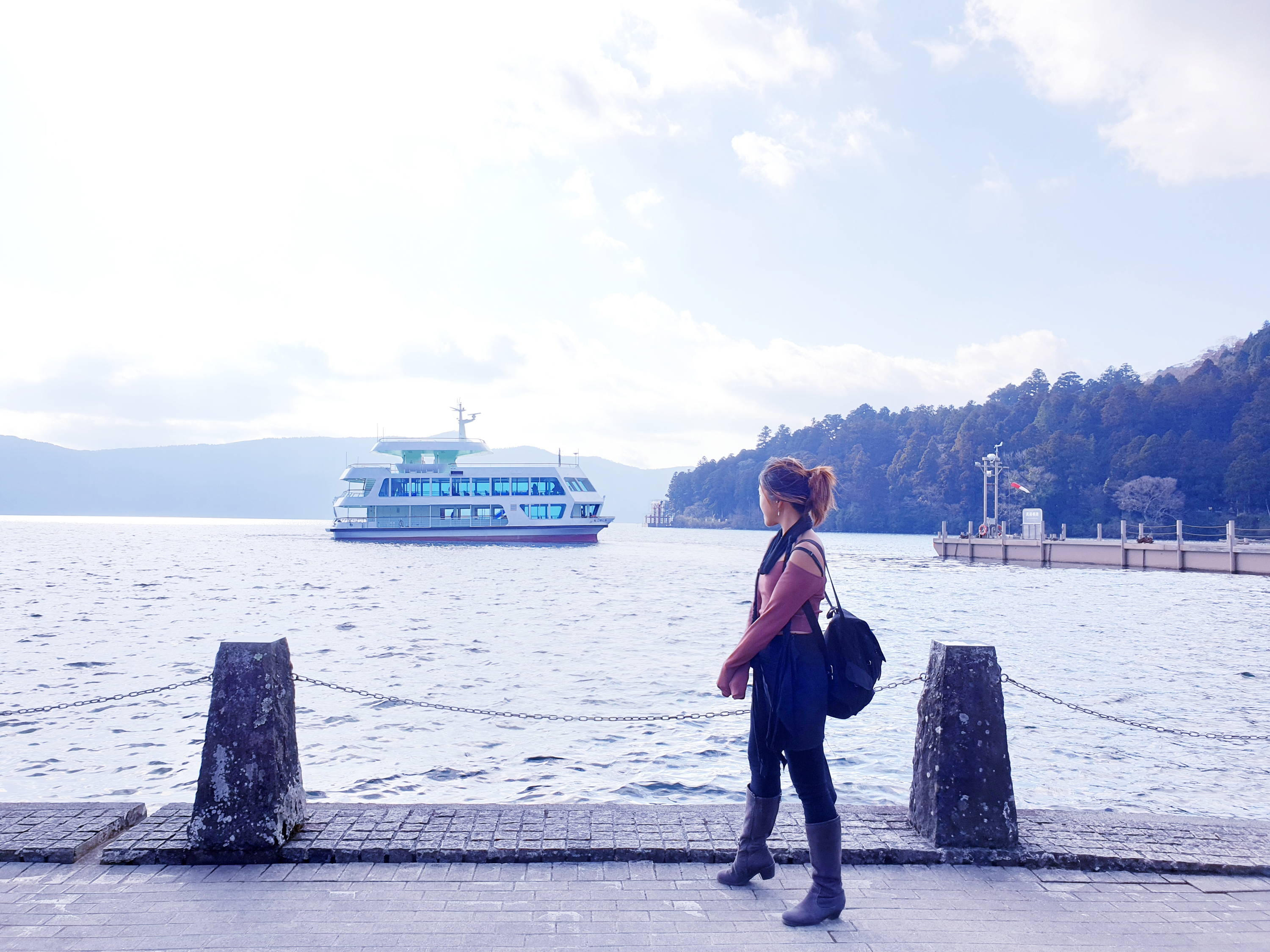 Continuing our journey to Tokyo we planned a stopover at Hakone. Now from the images we definitely wanted to stop by the Hakone Shrine and see Mount Fuji from Lake Ashi.
Possibly due to bad timing, when we arrived at Hakone down in Lake Ashi, the Hakone Shrine was under construction... in saying this we didnt read anywhere about this which defintiely would hve altered our itinerary so we personally didn't have the best time in Hakone which was also quite an effort to get to with no view of Mount Fuji from the Lake.
The allure of this Onsen was the Wine Onsen. When we arrived this was definitely another themed Onsen and did I mention that no matter where you go in Japan, expect alot of people.
We still managed to get some cool candid shots in the Sake Onsen and the Coffee Onsen just to name a few of the areas. Another note there is the nude section if you choose to opt for that option which probably has less people however we went for the public option.
---
To get to Tokyo from Osaka, this is when you get to experience the bullet train! From the platform this is definitely a sight to see when the train literally bullets past you and you're half left wondering what just happened. But once u get over the confusion of the Kazomi and Nozomi bullets trains (we didn't realise we had got on one that apparently wasn't part of the JR pass but to be fair they all did look the same), getting around Japan definitely seems fast when you are on one of these bad boys. Tokyo being one of the biggest cities introducing these bullet trains definitely seems like a necessity for this country.
Arriving in Tokyo was something else. Everywhere you turn there are flashing neon lights and large billboard signs. Welcome to the big Japanese City! We stayed in Nishi-Shinjuku (my rookie error I saw that the hotel I booked was near a station and booked it thinking it was part of the JR line but turns out it wasnt. Also thinking Nishi-Shinjuku was moments away from Shinjuku...lol). Luckily me and my sister are the type of travellers who are up for walking the streets of Tokyo, though be warned Shinjuku station is a BIG station, we actually got lost for a good 45 minutes in the station itself.. so try to remember you're orientation when u get on and off the trains!
The mirror escalator at Tokyo Plaza Omotesando Harajuku. The unique and fun because of the multifaceted mirrors creating a cool architectural effect.
Something that got my attention months earlier was the Digital Art Exhibition by TeamLab Borderless. By the time we came to Japan it was at the peak of the type. As much as you plan your trip there will no doubt be people. We decided to go to Odaiba early and try our luck beating the crowd but we came to the conclusion that people are just everywhere. Although we still managed to experience the exhibition we generally prefer places that aren't crowded, but still seemed to be the token tourist thing experience. With some foresight we planned our trip to Odaiba knowing we had to get another mode of transport around the island. We figured it was better to get a day pass for the Yurikamome (another transport mode) so that we can explore Odaiba.
Discount Ticket: MORI Building DIGITAL ART MUSEUM — TeamLab Borderless E-Ticket
The best part of our trip to Odaiba was stumbling upon this beautiful tulip garden outside one of the large shopping centres. Noticeably there was A large crowd of girls just sitting in a long line waiting for the shops to open whilst this beautiful garden was only moments away. Me and my sister thorough enjoyed our little hidden gem we had found which is our favourite part of travelling 🌺 Don't worry - no tulips were hurt here!
A visit to the Fish Market was definitely an eye opener. Not one of my favourite visits but this is where vendors bid and buy the fresh fish for their businesses, providing a viewing level for tourists to see the hardcore negotiating process. Definitely saw the biggest-sized tuna here. We stopped at one of the top sushi bars to try some fresh tuna and raw fish is definitely there specialty. Perhaps having raw tuna was a bit odd for our stomachs for breakfast but we did beat the crowds. It was interesting to see the locals who loved there seafood so much they were admirably shotting the sushi down like a delicacy. I even had to admit how fresh the seafood was.
The best places to see Cherry Blossoms in season.
Some of the popular locations highly targeted for the Cherry Blossoms were Shinjuku Gyoen National Gardens and Ueno Park along with Naka-Meguro River and the Botanic Garden where you can find the Weeping Cherry Blossom
Showa Kinen National Park
This was my favourite place to visit not only the Cherry Blossoms but also the Tulip Festival and other Japanese Gardens! This was a last minute addition to our itinerary on our last day of Tokyo because we didnt even know about this park! It seems it may have been a local park and kept away from tourists because when we found it, it was purely locals enjoying the gardens. I happened to find this on our last night in Tokyo thinking if there was Tulip Festival in Odaiba surely there would be another garden holding more festivals. And it was definitely worth the stop to see the many contrasting shades of cherry blossoms and other blooming gardens 🌺
Quirky Cafes and Restaurants
Ika Bar - A pop up Sakura Sake Bar that was worth the 2 hour wait to get that Instagram moment. The bar offered some sake flavours to try on a Sake Tower including dry, sweet and normal sake. Was definitely a fun-outting to finish with a dip under the sakura tree.
Dining in Japan can be one of the hardest to experience due to the strict cancellation policy and language assistance required. Be ready with your hotel and check-in details and the reservation must be under your name to secure your booking.
Voyagin Tickets: Restaurant Reservation Service in Japan
If you're up for a laugh full of lights and gadgets then a visit to the Robot Restaurant is worth a few moments of entertainment. I managed to find this great deal on Voyagin with great deals on Japan attractions. I do remember thinking during the show what did I get myself into but towards the end there was a moment of cool tricks. To sum up the Robot Restaurant it definitely defines Japanese robots and randomness in the simplest words.
Voyagin Tickets: Robot Restaurant Tokyo E-Tickets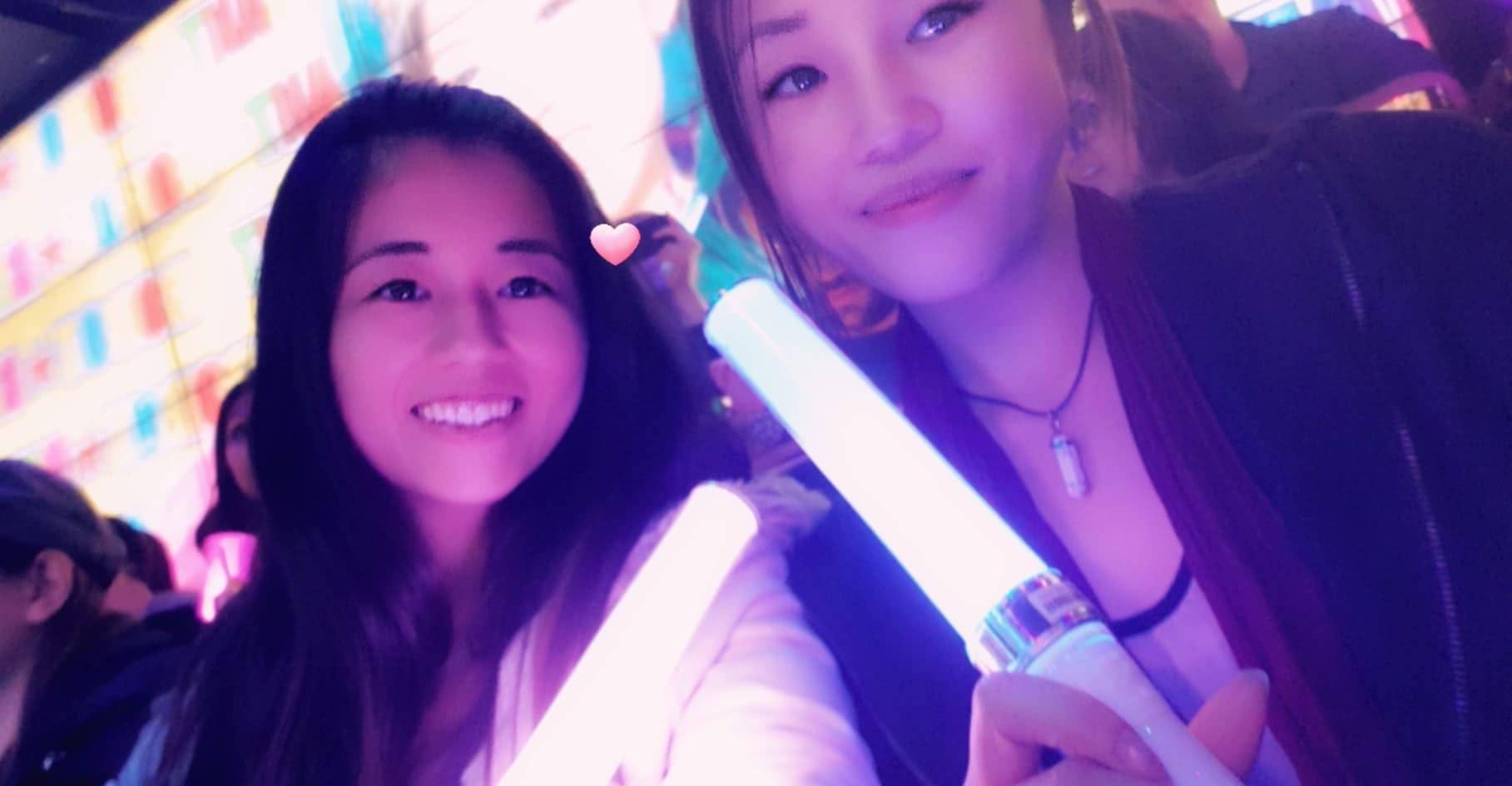 Visit Hayao Miyazaki's Animation World to experience the magic of Hayao Miyazaki's classic movies! Studio Ghibli Museum is one of the most popular tourist attractions in Japan. It's also one of the most difficult to obtain tickets.
Pre-order Tickets: Ghibli Museum Tickets
---
Go-Kart Roppongi Tour in Tokyo
Live your cosplay go-karting dreams with this guided tour. Suit up in your best character costume and zoom through the bustling streets of Tokyo in a customized go-kart!
Voyagin Tickets: Go-Kart Roppongi Tour in Tokyo
Tokyo Skytree, Japan's tallest tower, gives you panoramic views of the Tokyo skyline stretching all the way to Mt. Fuji. Reserve your Fixed-Day Tokyo Skytree® Ticket today to skip the ticket lines and get the best possible view of Tokyo.
Voyagin Tickets: Tokyo Skytree® Tickets—Skip The Line Reserved Ticket
---
Making it up to the beautiful Chureito Pagoda at Arakurayama Sengen Park was a beautiful sight. Even though with our luck yet again we missed out on that photo moment with Mount Fuji it was still a stunning view.
Just gives us another reason to visit Japan again which we are excited to experience during another season. Also at Mount Fuji you'll find the Fuji Q Highland theme park where you can roller coaster along with a view of Mount Fuji.
Mount Fuji One Day Tour | Mt Fuji and Aokigahara Forest Day Trip from Tokyo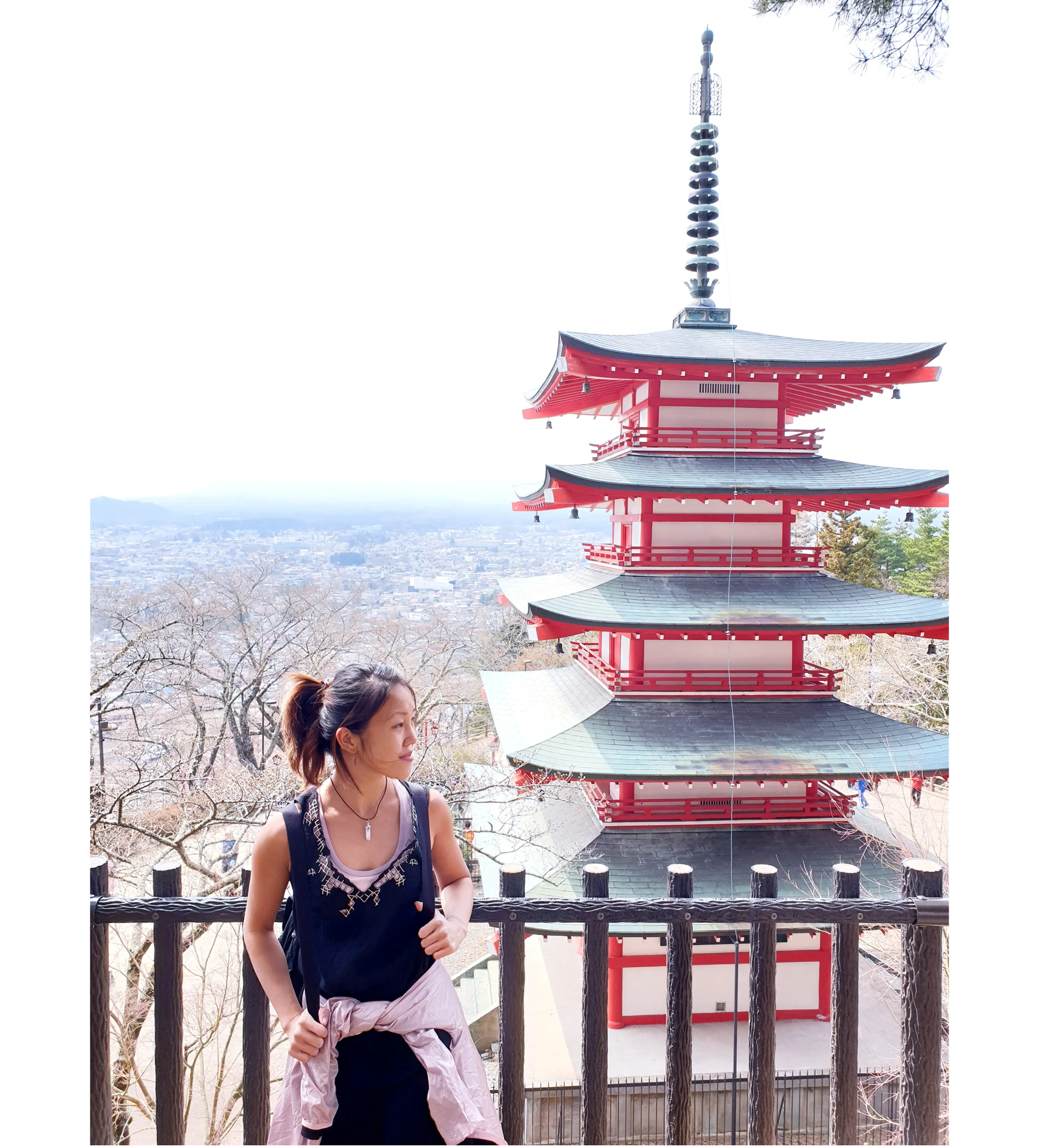 Yes you can climb the mountain and closer to the top apparently you may get to see snow. The key spot is at Arakurayama Sengen Park.
There are several routes you can take if traveling from the Tokyo area, but all require a few changes. Perhaps the simplest way is to head for Takao Station in the far west of Tokyo and take the 40-minute Chuo Line train to Otsuki. From there, ride the Fuji Kyuko Line. You can reach Arakura Sengen Shrine in 10 minutes on foot. The pagoda is a further five-minute climb up the hill.
---
Away from the busy city you can explore the Kyoto region.
You can't go to Japan without walking through thousands of Inari Shrines and vermilion torii shrine gates. Enjoy this feeling of De Ja Vu as you meander through these shrines to Mount Inari.
Wondering through the Arashiyama Bamboo Forest as you appreciate the beauty of this path. If you want that beautiful sunrise it definitely is worth getting early and avoiding the crowds!
Let's go play with some deer!
Explore things to do in Kyoto and Nara
---