Singapore ∞ Marina Bay • Sentosa Island • Gardens by the Bay
---
Some of the highlights in Singapore include Marina Bay, Sentosa Island, Gardens By the Bay, Flower Dome, Cloud Forest, OCBC Skyway, SuperTree Grove, Heritage Gardens, Jurong Bird Garden and Singapore Zoo, Dragonfly and Kingfisher Lakes and The Canyon to name a few. A great suggestion is to get the Singapore City Pass which combines a variety of attractions for your visit and suggestions for where to stay.
Gardens by the Bay, Singapore: Where Nature and Imagination Converge
Step into a world where nature and imagination intertwine, where man-made marvels seamlessly blend with lush greenery, and where dreams come alive at Gardens by the Bay in Singapore. Nestled in the heart of the city, this iconic destination is a horticultural wonderland that will transport you to a realm of awe-inspiring beauty and boundless creativity.
As you approach Gardens by the Bay, you'll be greeted by the towering Supertrees, vertical gardens that stand tall and proud, reaching heights of up to 50 meters. These magnificent structures, adorned with over 200 species of vibrant plants, create an otherworldly landscape that seems straight out of a futuristic fairytale. As day turns to night, these Supertrees come alive in a mesmerizing light and sound show, illuminating the surrounding gardens with a symphony of colors.
Venture deeper into this botanical paradise, and you'll discover the Cloud Forest, a verdant utopia that will transport you to the mist-covered mountains of a tropical rainforest. Step inside and feel the cool mist on your skin as you explore the towering waterfall cascading down a lush vegetation-covered mountain. Traverse the elevated walkways and marvel at the diverse array of plant life, from delicate orchids to exotic ferns, as you ascend to the Cloud Forest's peak. The breathtaking vistas that unfold before you will leave you speechless, offering panoramic views of the city skyline juxtaposed against the ethereal beauty of nature.
Gardens By The Bay & Flower Dome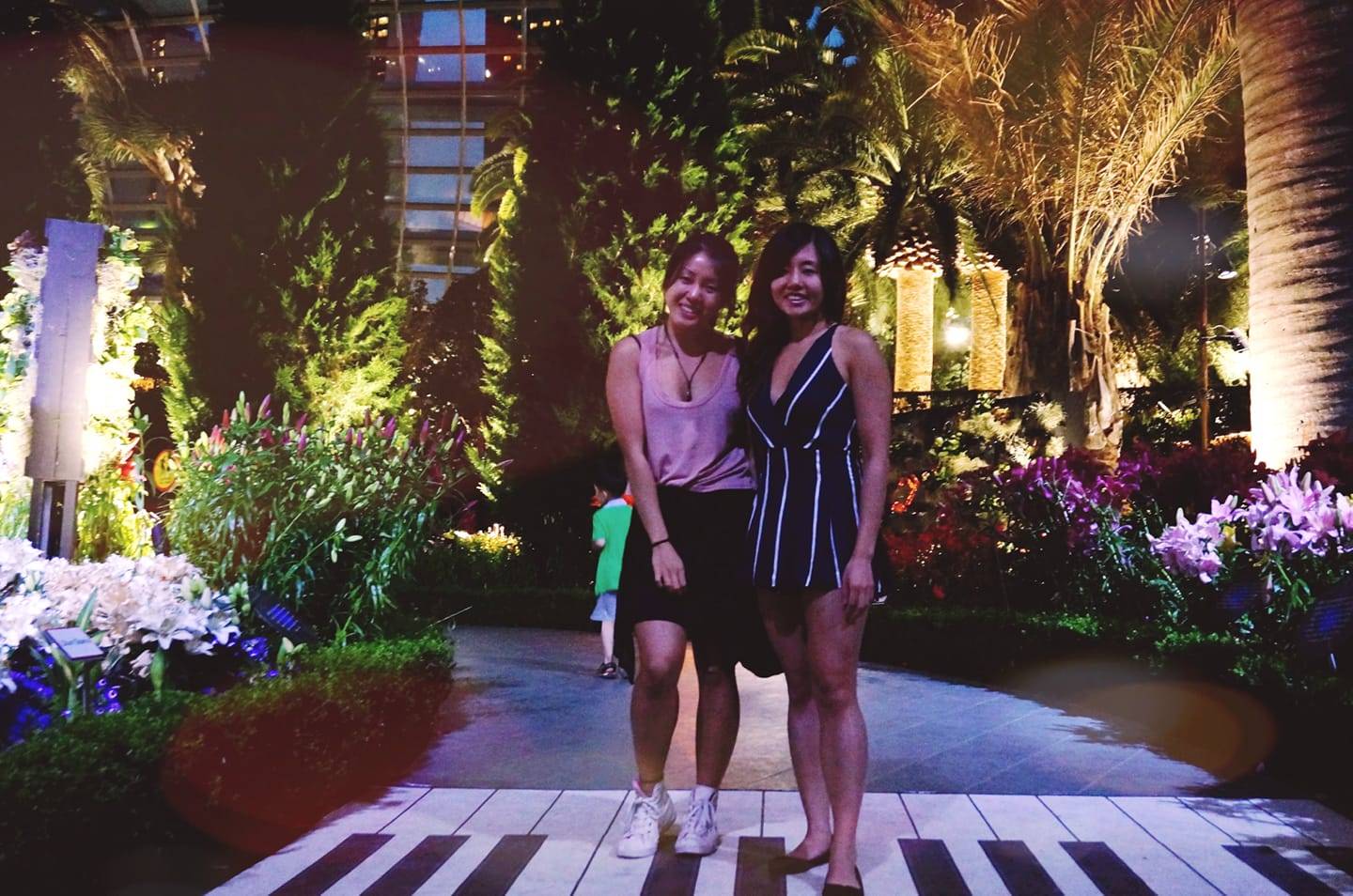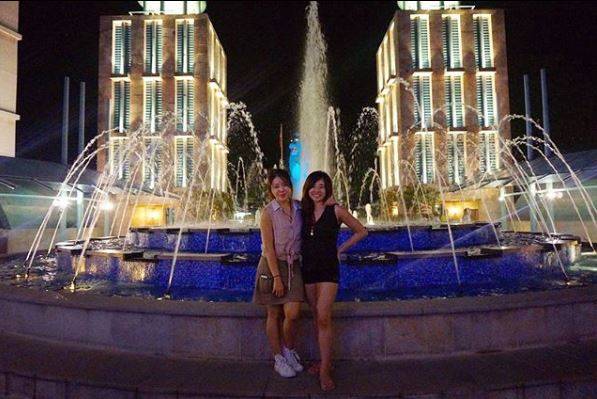 Gardens by the Bay, Singapore: Flower Dome
But the wonders of Gardens by the Bay don't end there. Enter the Flower Dome, the world's largest glass greenhouse, and be captivated by the sheer variety of plants and flowers from around the globe. Wander through themed gardens, each meticulously curated to showcase different ecosystems and floral wonders. From the vibrant colors of a Mediterranean garden to the enchanting beauty of a South African landscape, every step reveals a new and captivating scene.
For those seeking a deeper connection with nature, the Supertree Grove offers an awe-inspiring walkway suspended among the iconic Supertrees. As you ascend, take in the panoramic views of the surrounding gardens and the city skyline. Breathe in the refreshing air and let the serenity of this elevated oasis wash over you.
Gardens by the Bay is not just a feast for the eyes—it's a testament to Singapore's commitment to sustainability and environmental conservation. The Gardens serve as a living laboratory, showcasing innovative techniques in sustainable horticulture and energy conservation. Behind the scenes, cutting-edge technologies work in harmony with nature to create a harmonious and eco-friendly environment.
Whether you're a nature enthusiast, a photography lover, or simply someone seeking moments of tranquility in the midst of a bustling city, Gardens by the Bay will ignite your imagination and leave an indelible mark on your heart. Surrender to the enchantment of this botanical paradise, and let the wonders of Gardens by the Bay take you on a journey that transcends boundaries and celebrates the marvels of our natural world.
Explore the Adventure Paradise of Sentosa Island, Singapore
Welcome to Sentosa Island, Singapore's tropical playground and an adventurer's paradise. Nestled off the coast, this idyllic island is a haven of thrilling activities, pristine beaches, world-class attractions, and unforgettable experiences. From heart-pounding adventures to serene relaxation, Sentosa Island offers something for everyone, promising an unforgettable escape from the ordinary.
Adventure Parks: Get your adrenaline pumping at Sentosa's adventure parks. Take a leap of faith at AJ Hackett Sentosa and try bungee jumping or the Giant Swing. Zip-line through the lush treetops at Mega Adventure Park, or challenge yourself on an obstacle course at Nestopia. With activities like skydiving, indoor surfing, and vertical wind tunnels, Sentosa Island is a playground for thrill-seekers.

Sentosa Skyline Luge and Skyride: Experience the thrill of racing down the hills on a gravity-fueled Luge cart at the Sentosa Skyline Luge. Feel the wind in your hair as you navigate the twists and turns of the track. After the ride, hop on the Skyride, a scenic cable car that offers breathtaking views of the island and the sparkling sea.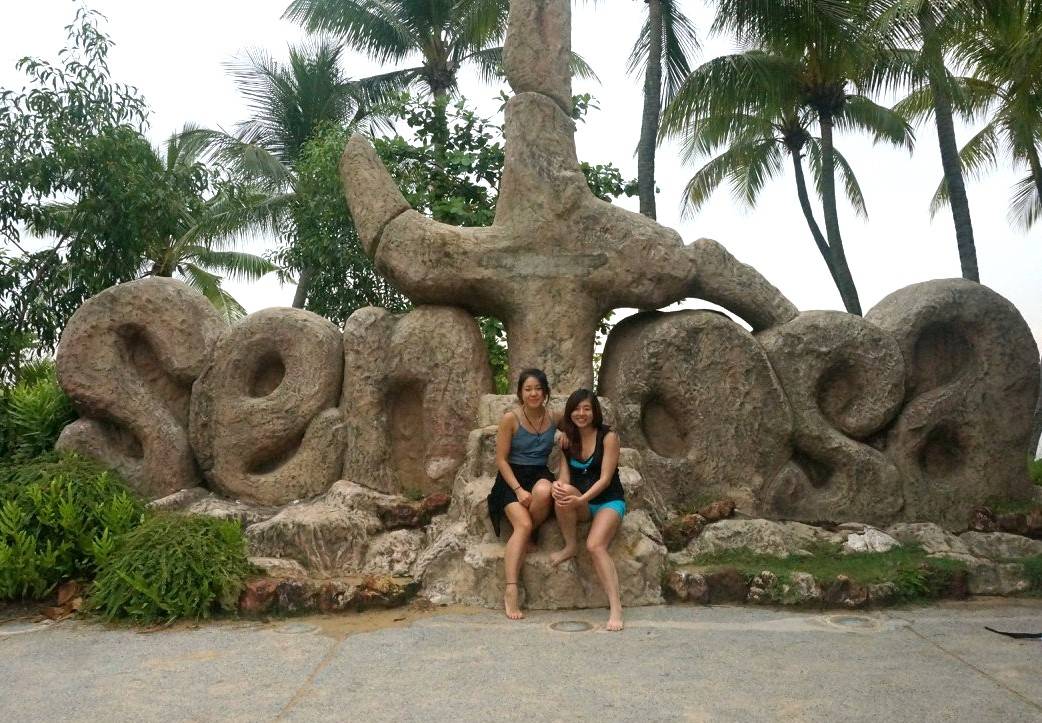 Beaches and Water Sports: Unwind and soak up the sun on Sentosa's picturesque beaches. Siloso Beach is popular for beach volleyball, water sports, and beachside dining. Palawan Beach offers family-friendly amenities, including a suspension bridge to a tiny offshore islet. Tanjong Beach provides a tranquil escape with its laid-back atmosphere. Engage in activities like kayaking, paddleboarding, or parasailing, or simply relax on the sandy shores.
S.E.A. Aquarium: Dive into the depths of the ocean at the S.E.A. Aquarium, one of the world's largest aquariums. Marvel at the mesmerizing marine life as you walk through underwater tunnels, witness feeding sessions, and learn about marine conservation. Encounter majestic sharks, graceful manta rays, and vibrant tropical fish, making it an awe-inspiring experience for all ages.

Fort Siloso: Step back in time and explore Singapore's military history at Fort Siloso, a preserved coastal fortification dating back to the 19th century. Discover the underground tunnels, view historical artifacts, and witness engaging reenactments that bring the island's wartime stories to life. The fort offers a glimpse into Singapore's past and serves as a reminder of its resilience.

Wings of Time: End your day with the mesmerizing Wings of Time show, a spectacular multimedia extravaganza that combines water, lasers, fire, and music. Watch as the night sky comes alive with a captivating display of lights, special effects, and storytelling, leaving you in awe of this magical performance.

 

Sentosa Island beckons adventurers with its thrilling experiences, stunning beaches, and world-class attractions. Whether you're seeking adrenaline-pumping adventures, underwater wonders, or simply a relaxing beachside escape, Sentosa Island has it all. Prepare to embark on an unforgettable journey as you unleash your inner adventurer in this tropical paradise. So, dive in, soar high, and create lifelong memories on the captivating playground that is Sentosa Island.
Unleash Your Inner Adventurer at Universal Studios Singapore
Get ready for an adrenaline-fueled experience like no other as you step into the enchanting realm of Universal Studios Singapore. Located on Sentosa Island, this world-class theme park brings the magic of Hollywood movies to life, offering a thrilling adventure for visitors of all ages. With its immersive attractions, exhilarating rides, live shows, and iconic movie-themed experiences, Universal Studios Singapore promises an unforgettable journey into the realm of imagination.
Universal Studios Singapore promises an adventure of a lifetime, where thrills, magic, and cinematic wonders come together to create a truly unforgettable experience. From heart-pounding rides and immersive shows to interactive experiences and themed zones, this world-class theme park is a haven for movie lovers and adventure seekers alike. So, fasten your seatbelt, unleash your inner adventurer, and get ready for a day of excitement and enchantment at Universal Studios Singapore.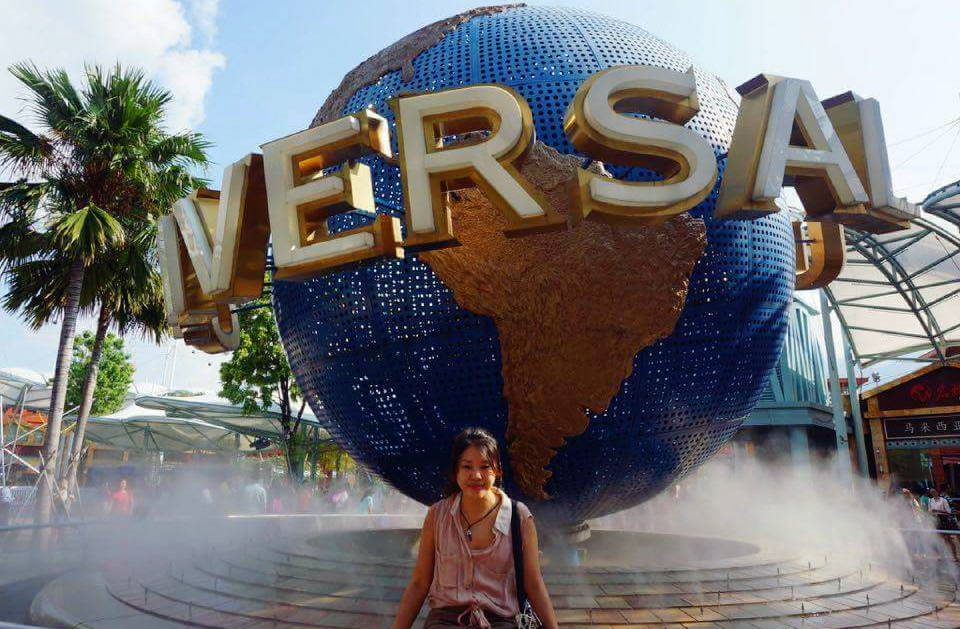 Themed Zones and Interactive Experiences: Venture into the park's themed zones, each designed to immerse you in the ambiance and magic of different movie worlds. Explore the futuristic cityscape of Sci-Fi City, where you can challenge the dueling coasters of Battlestar Galactica. Step into the realm of ancient Egypt in the Lost World, home to thrilling rides and the iconic Jurassic Park Rapids Adventure. Wander through the streets of New York and Hollywood, where you might encounter your
 

 

 
Movie-Inspired Rides: Prepare to be transported into the heart of your favorite films as you embark on thrilling rides that pay homage to legendary blockbusters. From the high-speed excitement of the Battlestar Galactica roller coasters to the 4D experience of Transformers: The Ride, each attraction offers a unique and immersive adventure. Feel the rush of adrenaline as you soar through the air on the Puss in Boots' Giant Journey or join the Minions on a mischievous mission in Despicable Me Minion Mayhem.
Mesmerizing Shows and Performances: Immerse yourself in captivating live shows and performances that showcase world-class talent and entertainment. Witness the dazzling spectacle of water, fire, and light in the "WaterWorld" show, based on the blockbuster film. Be mesmerized by the gravity-defying stunts and heart-pounding action in the "Lights, Camera, Action!" show, created in collaboration with renowned filmmaker Steven Spielberg. And don't miss the energetic street performances featuring beloved characters from movies such as Madagascar and Shrek.
 

Dining and Shopping: Satisfy your hunger and indulge in a diverse range of dining options throughout the park, offering everything from international cuisine to delectable snacks. Explore themed restaurants, such as the sci-fi-inspired Starbot Café or the festive Mel's Drive-In. And don't forget to browse the numerous retail outlets, where you can find exclusive merchandise and souvenirs inspired by your favorite movies.

 
---
Day 1: Exploring Singapore's Iconic Landmarks
Morning:
Start your day at Marina Bay Sands, an architectural marvel and iconic symbol of Singapore. Enjoy panoramic views of the city from the Sands SkyPark Observation Deck.
Explore Gardens by the Bay, immersing yourself in the breathtaking Cloud Forest and Flower Dome.

Head to the nearby Merlion Park and take a photo with the iconic Merlion statue, which represents Singapore's maritime heritage.
Afternoon:
Indulge in a delicious lunch at a local hawker center, such as Lau Pa Sat or Maxwell Food Centre, and savor a variety of authentic Singaporean dishes.

Visit the vibrant neighborhood of Chinatown, where you can explore colorful streets, visit historic temples like Buddha Tooth Relic Temple, and shop for unique souvenirs.
Evening:
Experience the mesmerizing Spectra Light and Water Show at Marina Bay Sands. Watch as water jets, lasers, and music come together to create a stunning spectacle.

Enjoy a memorable dinner at one of the waterfront restaurants along Clarke Quay, known for its lively atmosphere and vibrant nightlife.
Day 2: Cultural Immersion and Nature's Delights
Morning:
Start your day with a visit to Little India, immersing yourself in its vibrant streets, colorful facades, and aromatic spices. Explore the bustling Tekka Centre and browse through traditional Indian clothing, jewelry, and spices.

Visit Sri Veeramakaliamman Temple, an exquisite Hindu temple adorned with intricate carvings and vibrant sculptures.
Afternoon:
Make your way to Kampong Glam, Singapore's historic Malay quarter. Explore the majestic Sultan Mosque, stroll along Haji Lane known for its trendy boutiques and street art, and enjoy a traditional Malay lunch at a local restaurant.

Visit the nearby Arab Street, famous for its textile shops, traditional crafts, and Middle Eastern cuisine.
Evening:
Venture to the peaceful oasis of Singapore Botanic Gardens, a UNESCO World Heritage site. Take a leisurely walk through its lush greenery, visit the National Orchid Garden, and enjoy a tranquil picnic amidst nature.
Day 3: Sentosa Island Adventure
Morning:
Head to Sentosa Island, a tropical paradise just off the coast of Singapore. Start your day by exploring Universal Studios Singapore, where thrilling rides, live shows, and movie-themed attractions await.
Afternoon:
Relax on the beautiful beaches of Sentosa and soak up the sun or engage in water sports activities like kayaking or stand-up paddleboarding.

Visit the S.E.A. Aquarium, home to a mesmerizing array of marine life, including sharks, rays, and colorful tropical fish.
Evening:
Catch the spectacular Wings of Time show, a multimedia extravaganza featuring water, lasers, and fire effects that will leave you spellbound.

Enjoy a delightful dinner at one of the beachfront restaurants on Sentosa Island, savoring delectable seafood or international cuisine.
Day 4: Exploring Heritage and Local Flavors
Morning:
Explore the historical district of Bras Basah-Bugis, known for its rich heritage and artistic scene. Visit the National Museum of Singapore to delve into the country's history and culture.

Discover the vibrant street art scene in the nearby neighborhoods of Kampong Bugis and Jalan Besar.
Afternoon:
Embark on a culinary adventure at a local food tour, exploring the diverse flavors of Singapore's hawker centers, sampling iconic dishes like Hainanese chicken rice, laksa, and chili crab.

Visit the iconic Raffles Hotel and indulge in a traditional Singapore Sling cocktail at the Long Bar, where the famous drink was created.
Evening:
Take a leisurely stroll along the Singapore River and enjoy