---
Undoubtedly one of the most popular Asian destinations for its vast beaches and scenic landscapes is Thailand. With many regions within Thailand from Koh Samui, Phuket, Chiang Mai and Bangkok to name a few, there is certainly much to explore with many people making multiple trips. There are also many people who have decided to live in Thailand with the opportunity for an relaxed lifestyle. It would be certainly a great idea to build your ideal holiday home!
~ Thailand ~
Thailand Restaurants | Things to do Thailand | Thailand Tours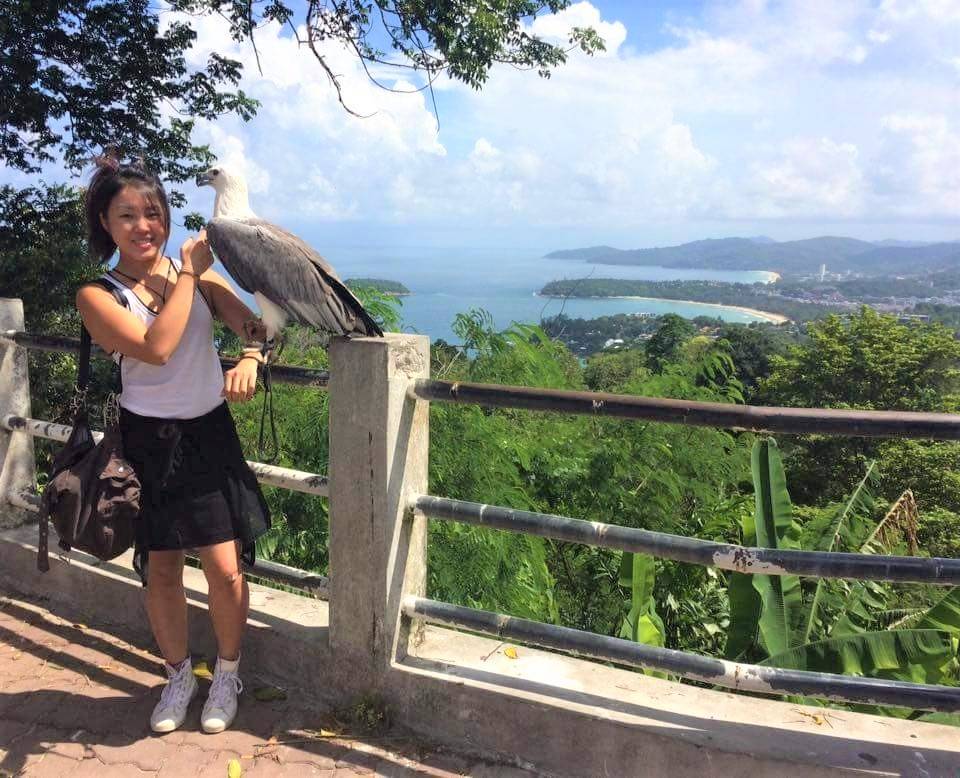 Karon Viewpoint is where you'll find a stunning view of Phuket can be found at Karon Viewpoint. The most convenient way to get around is to hire a driver for the day who can take you to the various locations you want. If you're lucky you can get a driver who can make recommendations for where to go and what to see. Karon Viewpoint is a great location for an overview of the city of Phuket. If you're lucky you can pay to hold an eagle or monkey! Thailand especially offers the opportunity to interact with these animals at a cost, but how often can you say that you caught an eagle?
Explore things to do in Phuket
---
Are you brave enough to approach a giant tiger? The Tiger Kingdom offers a once in a lifetime experience to meet, play, and have your photo taken with tigers.
Are you brave enough to approach a giant tiger? The Tiger Kingdom offers a once in a lifetime experience to meet, play, and have your photo taken with tigers.
Phuket Floating Market is a famous culture unique to Thailand. One in Phuket is located opposite Loch Palm Golf Club in Kathu. Quickly becoming a major attraction due to its full range of food, shops and Thai products available from the market's boardwalk in a culturally unique market on water.
Phuket Original Discover Tour with Big Buddha & Floating Market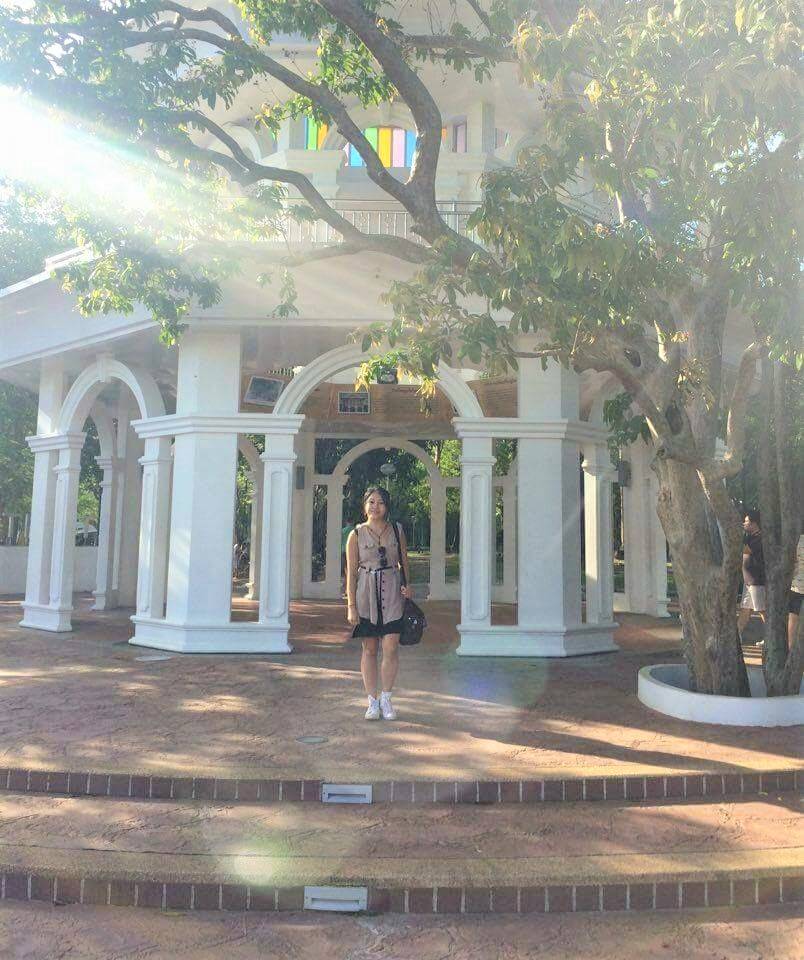 Another nature-filed jungle adventure will be found at Khao Sok National Park is an attraction off the beaten path where you can trek through the tropical rainforest on either on foot or experience a ride with the elephants! With numerous hiking trails that lead to majestic waterfalls with options to bamboo ride or canoe on the Khao Sok River.
Bang Pae Waterfall is a destination for the nature lovers. This is the perfect waterfall to hike to one of Phukets natural scenic beauty. Part of the National Park, it is great for a refreshing swim within the steady flow of water.
---
Patong Beach is the most famous Beach in Phuket that is always bustling with people especially at night where it transforms into a party hub famous for its nightlife scene. A resort beach town, Patong is a popular tourist destination where you can also find a shopping paradise complex.
A short drive from Patong for a more laidback ambient beach experience are Karon and Kata Beach. For a more peaceful option to enjoy the beautiful sunset.
One of the off-the beaten path hidden gems of Phuket, Laem Ka Bech can be equivalent to a private beach with amazing views of the off-shore islands. Great for a swim in the crystal clear blue water. Slightly further than the other beaches from the central areas but worth the trip if you are looking for an isolated relaxing beach. Other similar beaches include Paradise Beach, Nui Beach and Freedom Beach.
Koh Phi Phi is another popular island for its scenic and mesmerizing green lagoon in Maya Bay. An extraordinary natural wonder surrounded by limestone rocky cliffs. A tour will allow you to sail along Pileh Cove, Viking Cave and Monkey Beach as well as snorkel in the emerald green waters as you explore the diverse marine life and vibrant colourful corals.

One of the most popular island tours to embark on in Phuket is the Phang Nga Bay. This cruise takes you to James Bond Island, famous for the Bond Movie. The cruise also includes a traditional lunch at the fishing village in Koh Panyee with the village built on stilts over the ocean, and view the stunning limestone cliffs.
Siam Niramit is also very popular with hundreds of performers in a show that both educates and entertains. A highly recommended cultural show that is a fun and entertaining visual spectacle of magical illusions and fireworks, live animals on stage and gravity defying stunts that shouldn't be missed!
Simon Cabaret welcomes you to the world of glamour. Featuring Thailand's famed ladyboys that create a captivating performance full of energy and graceful dance.
Viator Tickets: Simon Cabaret Show in Phuket
---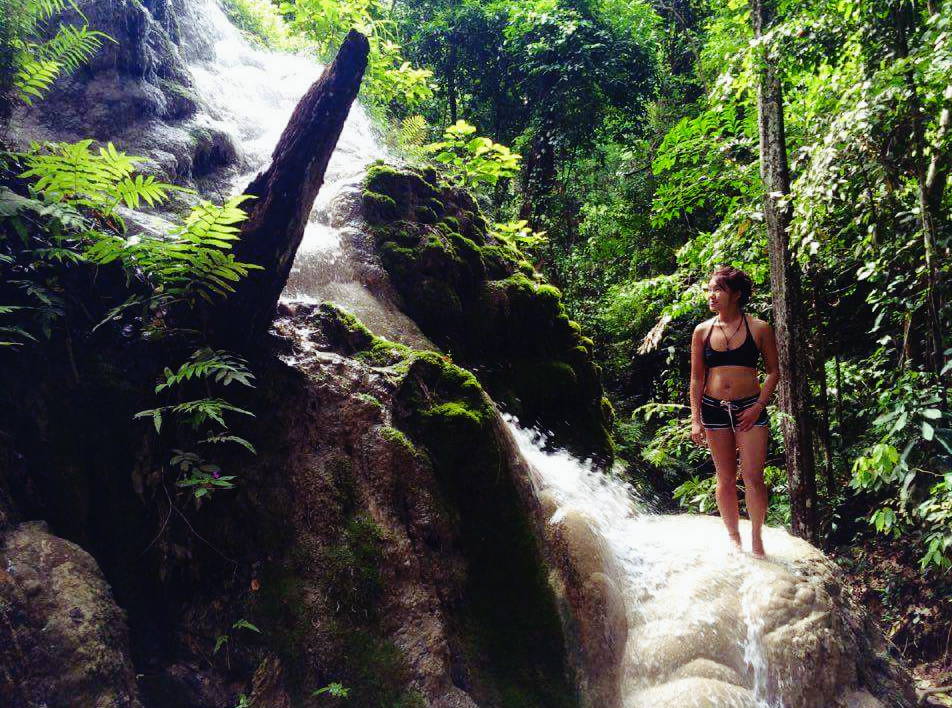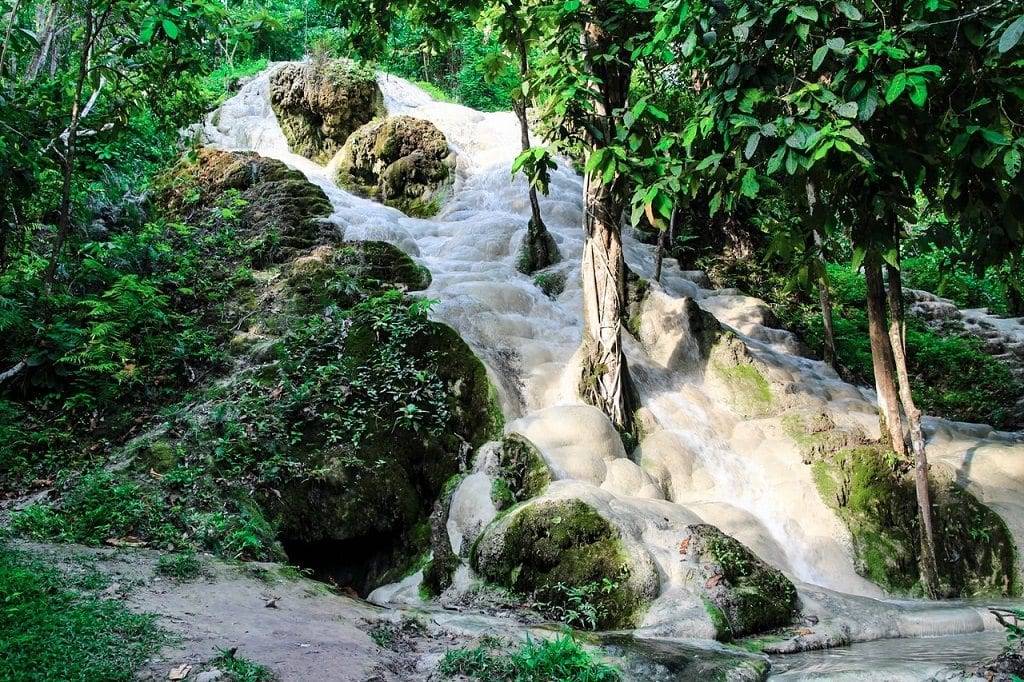 Bua Thong 'Sticky' Waterfalls
Bua Thong Waterfalls Chiang Mai is a small and beautiful, multi-tiered waterfall made of limestone and mineral deposits. Nicknamed 'the sticky waterfalls' because the limestone creates enough friction to stop slipping, making it easy to climb up the waterfall. A very unique experience that appears to be a local secret (little tourists know about this hidden gem).
There are 5 different levels to experience and steps on the side of the waterfall leading all the way to the bottom.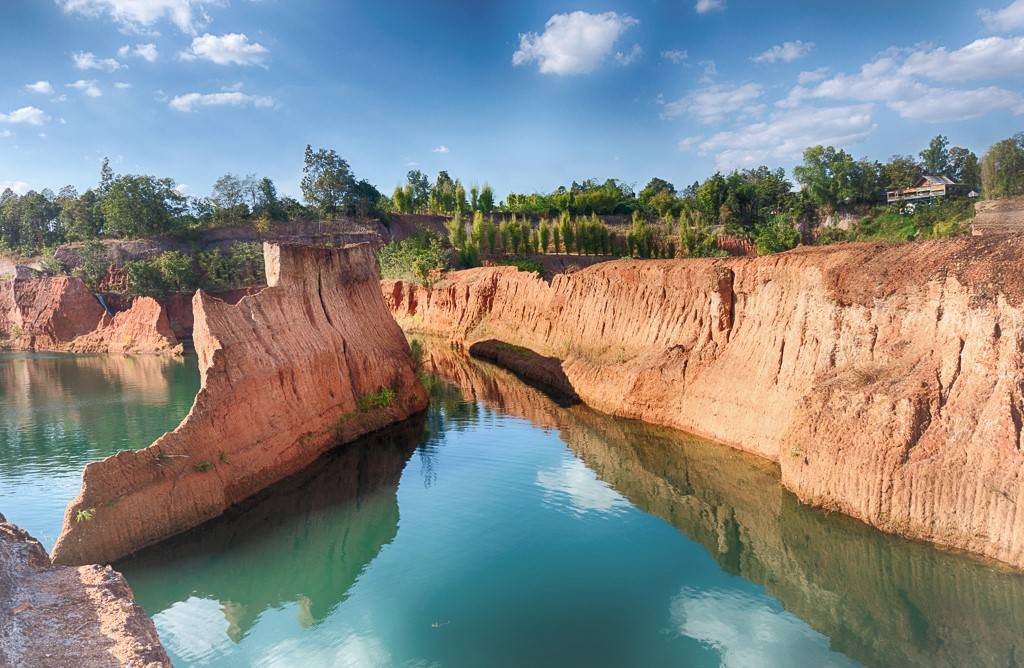 The Grand Canyon Chiang Mai is the place where many locals and tourists go to have fun in the water. A popular swimming spot for the natural beauty of the canyon. The water is bright blue and the canyon walls are very steep and, in the past you could jump from the top of the cliffs into the water.
---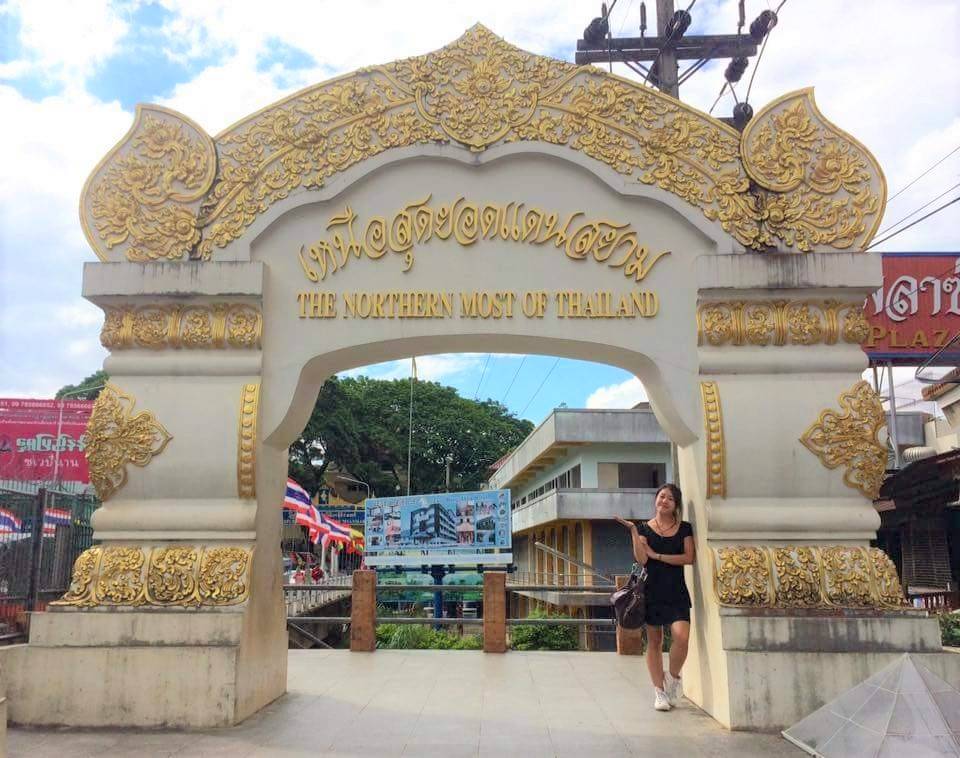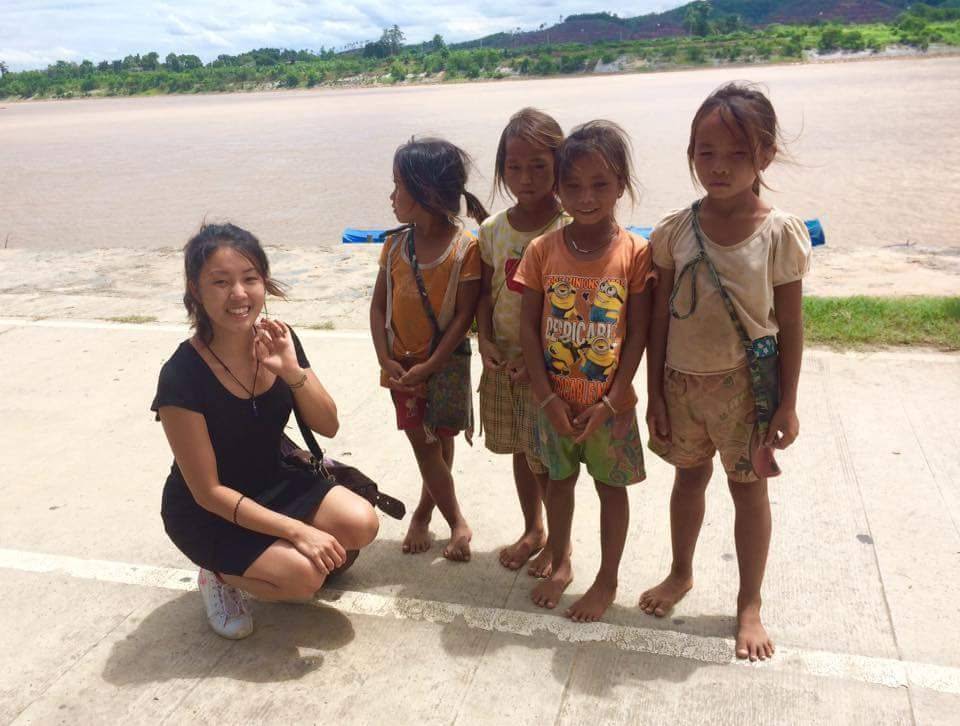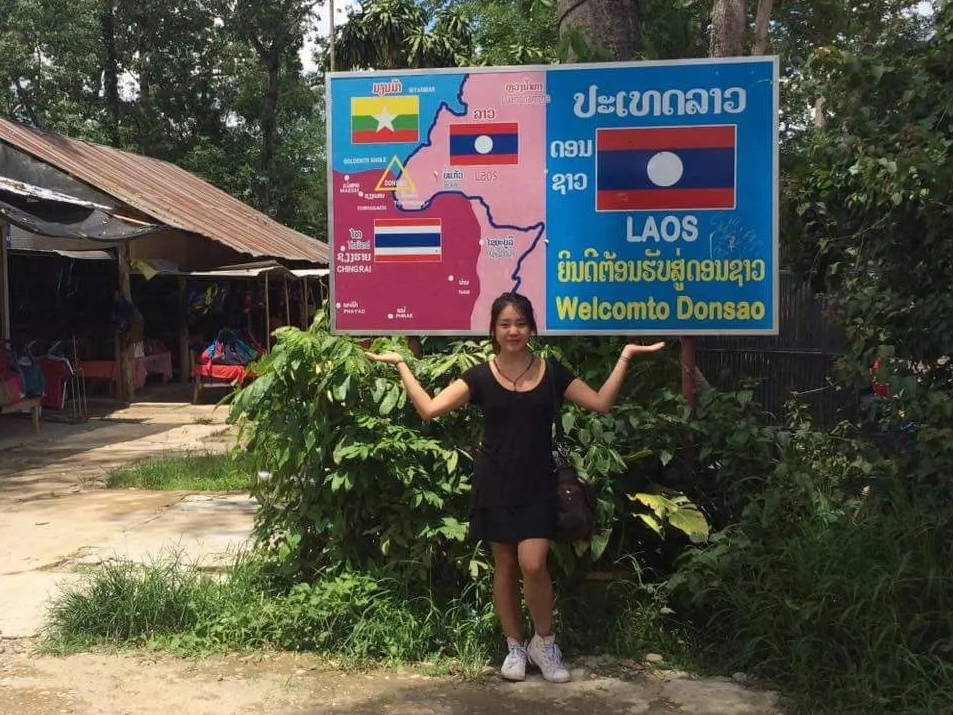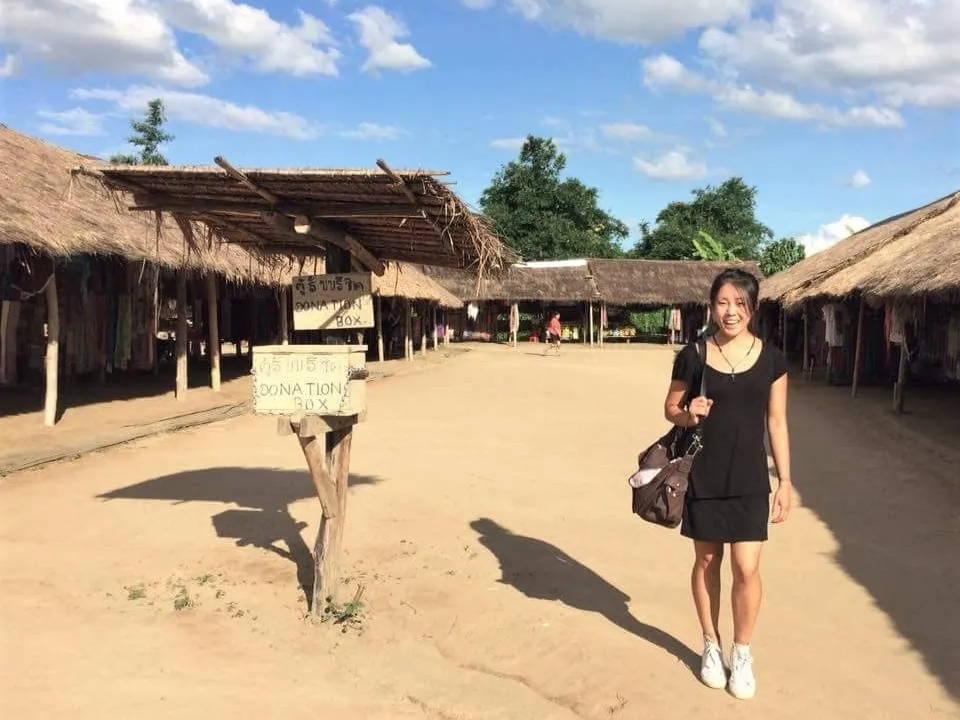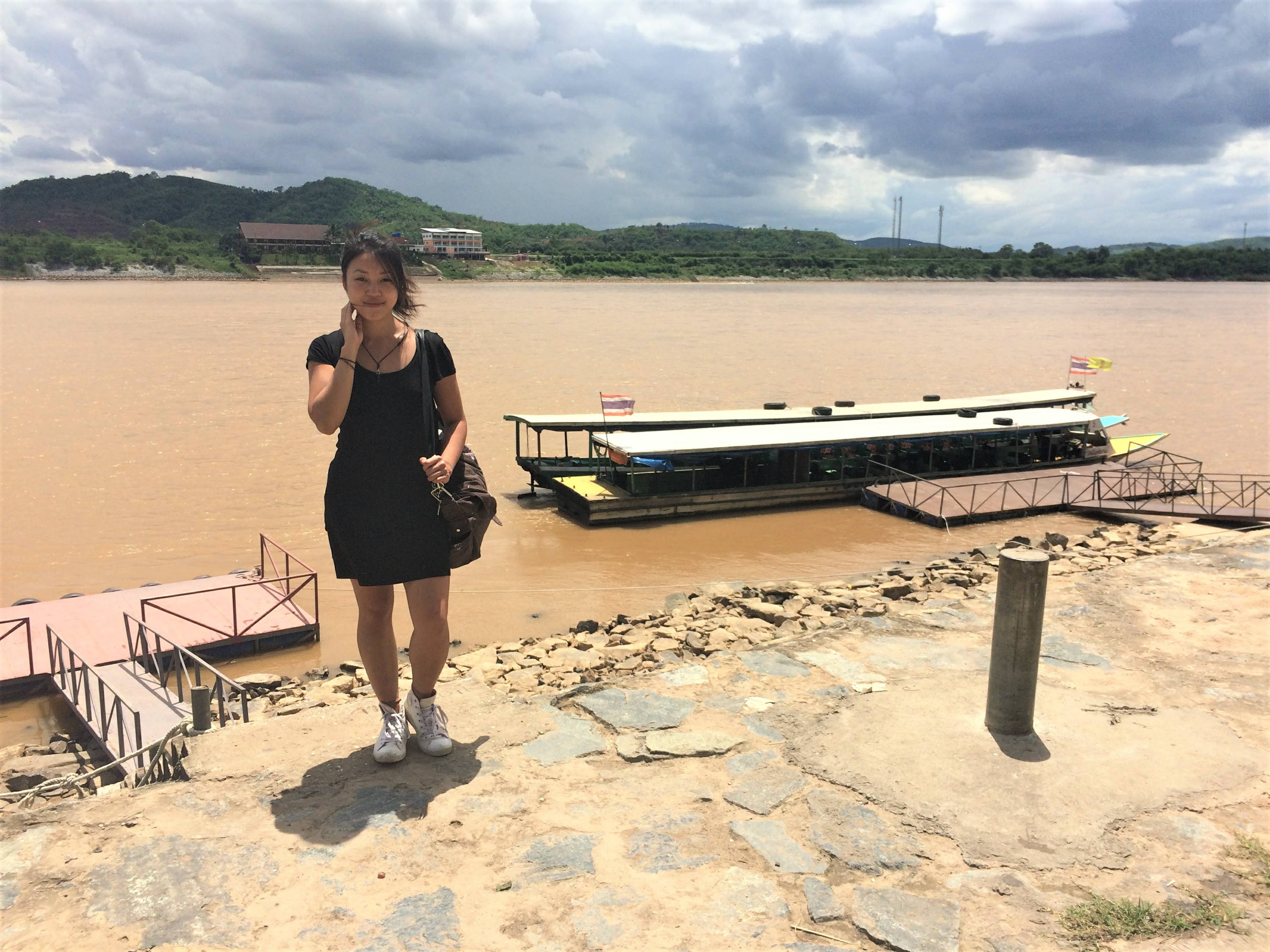 On the border of three countries; Thailand, Laos and China
The Golden Triangle is the northern most point in Thailand that converges with Laos and Burma where the Ruak and Mekong River connect. The intersection of three countries China, Laos and Thailand.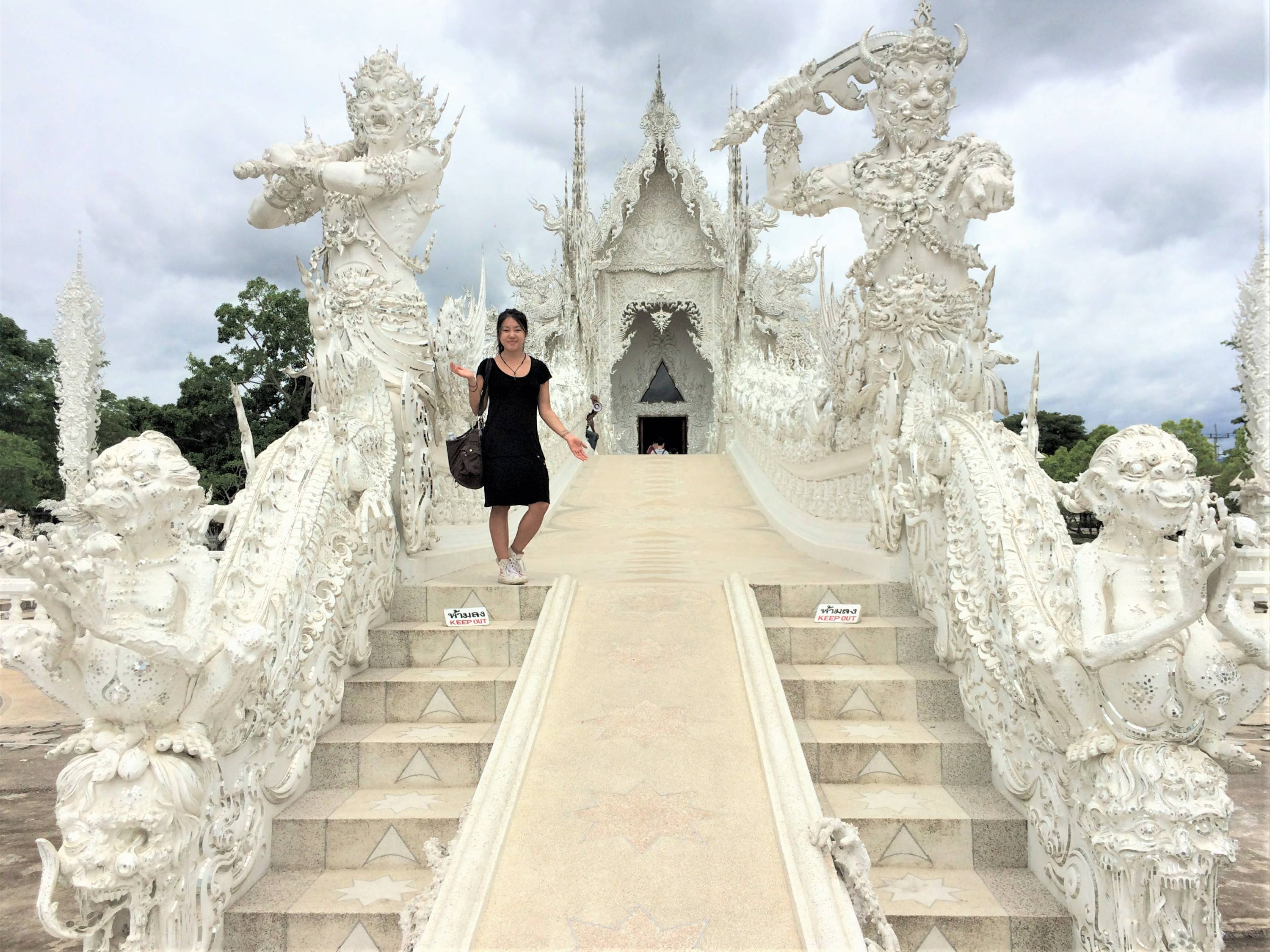 The White Temple has a three-tiered roof
Visitors may not notice it on first glance, but the White Temple has more than one roof. Inspired by the traditional design of Buddhist temples in Thailand, the building has a three-tiered roof. It is decorated with unusually intricate Naga serpents and makes for an incredible sight from afar.
The color white symbolizes the purity of the Buddha
Temples in Thailand are very often decorated or adorned in gold trim but the creator chose to use white instead. And rather than white be used as an accent color, the brilliant color (or lack thereof) envelopes the buildings from roof to footer, as well as the surrounding bridges, fences, and statues.
Nearly everything about the temple depicts a religious or symbolic message
In addition to the pure white color choice, much of the structural choices, mythical creatures, and positions of the White Temple's guardians and deities depict a religious or symbolic meaning. The common theme of the temple is of escaping greed and desire and moving towards enlightenment through Buddha's teachings.
The restroom building is considered the most ornate and beautiful of its kind in Thailand
Visitors can look forward to visiting bathrooms housed in an entirely gold building featuring ornate exterior decorations.
Wat Rong Khun, better known as "the White Temple" is one of the most recognizable temples in Thailand. As one of the most unique, and somewhat uniquely bizarre, destinations in Southeast Asia, the White Temple in Chiang Rai should not be missed on your trip to Thailand.
---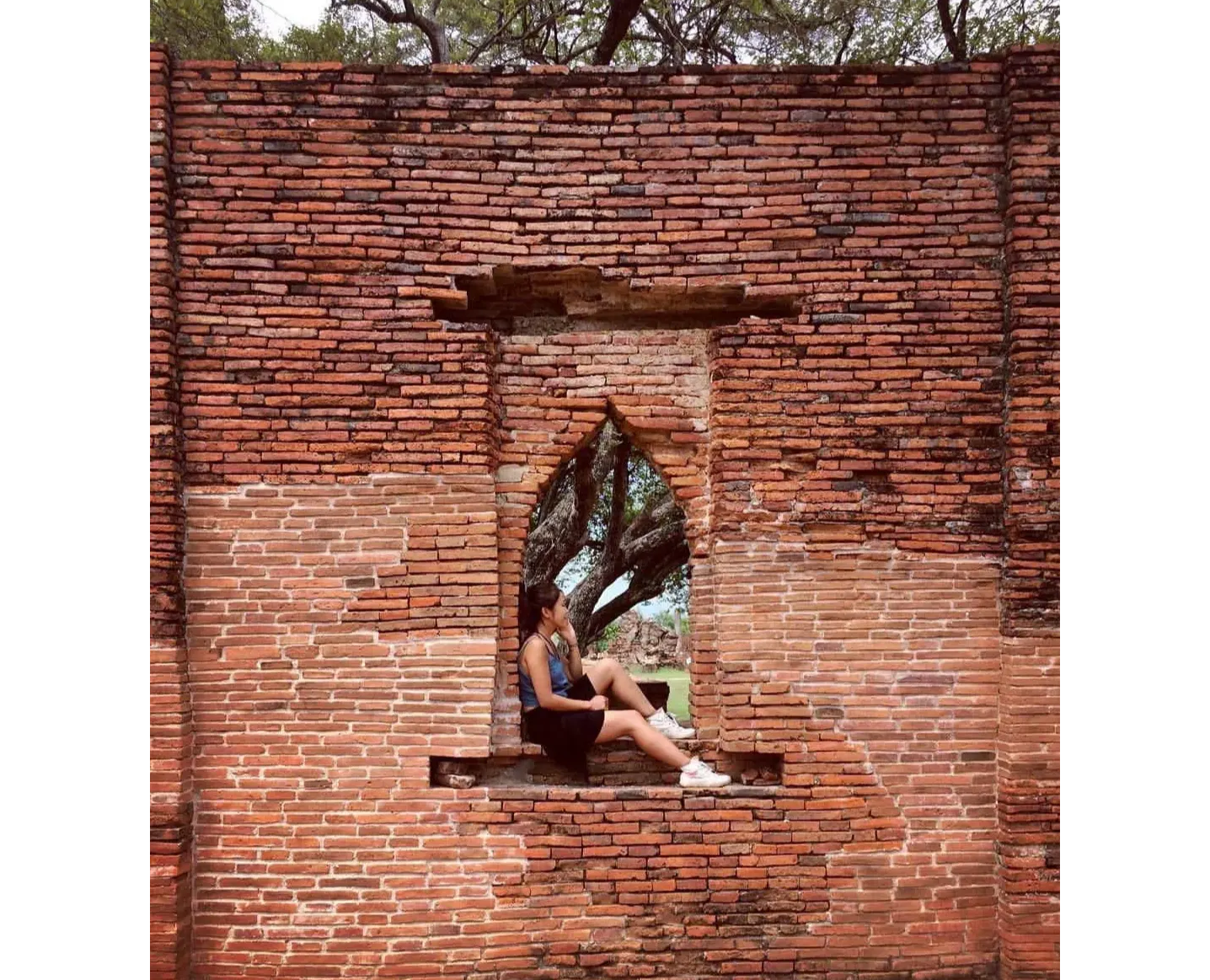 Thailand's former capital Ayutthaya is renowned for its temple ruins and historical sites. Most visitors head first to Ayutthaya Historical Park, a UNESCO World Heritage Site located in the centre of the city, for a comprehensive overview of the city's history and past glory. Surrounded by these ruins, it's not difficult to imagine the grandeur that once was the kingdom of Ayutthaya. Ayutthaya Historical Park comprises four temples – Wat Phra Ram, Wat Phra Si Sanphet, Wat Mahathat, Wat Ratchaburana – the Royal Palace and Wiharn Phra Mongkol Bophit. Outside the park itself, historical sites are randomly peppered along the west, south and eastern parts of the outer island.
Big Buddha & Wat Chalong Temples
Big Buddha and Wat Chalong Temples can't be missed without visiting some of the iconic Temples.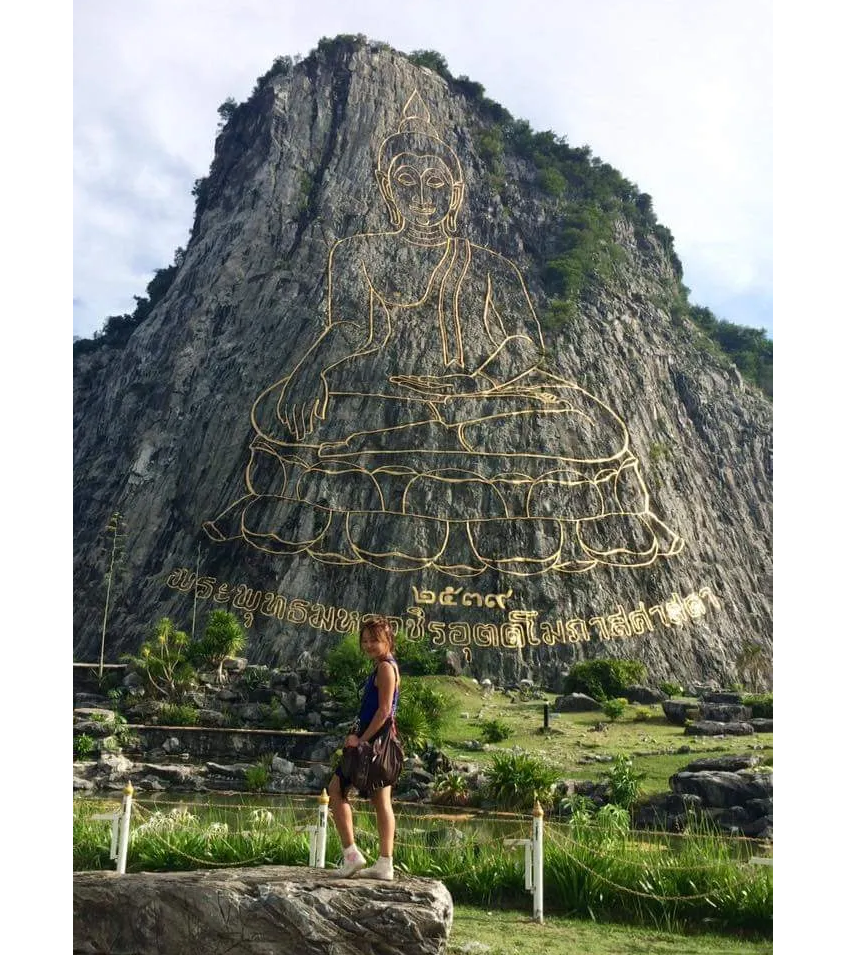 Buddha Mountain is a famous place as it features a giant sculptural image of Lord Buddha erected on the giant cliff. It was built 1995 as initiative from then Supreme Patriarch who felt it a waste to let these marble mountain be destroyed so he ordered to create the giant Buddha image on the cliff that was cut in half already.
---
A-Maze Garden has become a fun-filled destination for the whole family as a unique alternative to the temples and beaches where travellers can wander or race through the 1,000 square-meter garden labyrinth.
Splash Jungle Water Park, Phuket
Located in the centre of Phuket this waterpark has something for the whole family, making it a exciting excursion for all ages. Enjoy the attractions of this fun-packed water park start by hopping on an inner tube and float down the Lazy River and splash along to some of the other thrill rides Boomerang, Super Bowl and the Wave Pool just to name a few with many restaurants and cafes to keep you going for the day.
Trick Eye Museum, Pattaya
A quirky art museum fun for the whole family. With Life size 3D paintings full of fun and different paintings and sculptures depicting a variety of scenes for visitors to interact with.
Upside Down House, Pattaya
As the name states, another quirky attraction for the family as you enter through the attic of the inverted 3-story house free to explore all its rooms and includes a life-size tuk tuk.
Explore unique things to do in Thailand
Koh Samui: Island Hopping & Snorkeling with Pig Island visit
Krabi Jungle Tour: Tiger, Temple, Hotsprings & Crystal Pool
Krabi: Hong Islands Day Trip by Speedboat with Lunch
Khao Sok: Full-day Bamboo Rafting and Elephant Bathing
Take only memories, leave only footprints